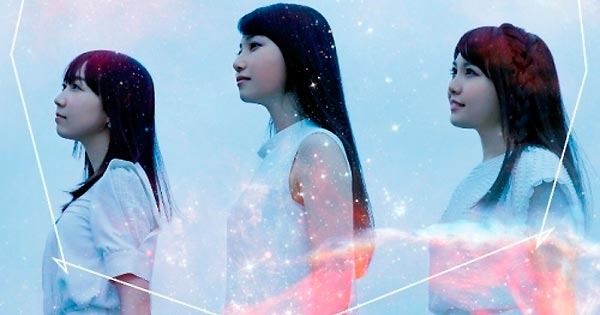 TrySail revealed the jacket covers and teaser music video for new single Cobalt (コバルト). The unit's 2nd single has tie-up as the opening theme for anime Classroom☆Crisis plus member Amamiya Sora voices key character Shirasaki Iris in the high-school sci-fi anime. Single Cobalt comes on three editions releasing August 19th 2015.
~ anime jacket cover updated ~
Unit TrySail consists of voice actors Natsukawa Shiina (18), Asakura Momo (20), and Amamiya Sora (21). They released debut single Youthful Dreamer on May 13th 2015 with tie-up as OP for anime Ultimate Otaku Teacher (Denpa Kyoshi).
Launch events (mini-live and talk) for their new single are planned for September 6th 2015 1:30pm & 4:00pm in Tokyo. Participation ticket distributed to purchasers of the new single at select stores until August 10th 2015 (animate, Gamers, Toranoana, Sofmap, Aniplex+).
Anime Classroom☆Crisis is an original anime from Aniplex and studio Lay-duce with character design by Kanzaki Hiro (EUREKA Seven AO, Oreimo). The story based in a near future where 4th Tokyo has been created on Mars along with other domed protected regions. Top corporations run private schools who need to attract the best students to work on important company projects while going to school. Kirishina Corporation (A-TEC) runs a top school with students who are also salaried engineers as well as test pilots for A-TEC. A new transfer student comes and everything changes.
The anime started July 3rd 2015 on Tokyo MX in Japan. Outside of Japan provider Crunchyroll streams to select territories – check our Crunchyroll updates page or hit the link for Classroom☆Crisis for episodes and related stories..
ClariS provides the ending theme with 12th single Anemone (アネモネ).
Single Cobalt comes on three editions. Select stores offer bonus photo with either edition purchased – image and availability varies by store (animate, Gamers, Sofmap, Tower Records, Toranoana, HMV, and others).
*Anime jacket cover updated 2015.08.02.
Teaser music video and anime trailer featuring after the release details
TrySail – Cobalt (コバルト) – release date August 19th 2015
Limited [CD+DVD] (¥1700)


Limited Pressing "Anime" [CD] (¥1600)


[CD]
1. Cobalt
2. Honto Dayo
3. Cobalt (off vocal)
4. Honto Dayo (off vocal)
[DVD]
1. Cobalt (music video)
[CD]
1. Cobalt
2. Honto Dayo
3. Cobalt (TV-size)
4. Cobalt (off vocal)
5. Honto Dayo (off vocal)
[DVD]
1. opening animation (textless)
Regular [CD] (¥1200)


[CD]
1. Cobalt
2. Honto Dayo
3. Cobalt (off vocal)
4. Honto Dayo (off vocal)
Classroom Crisis official site