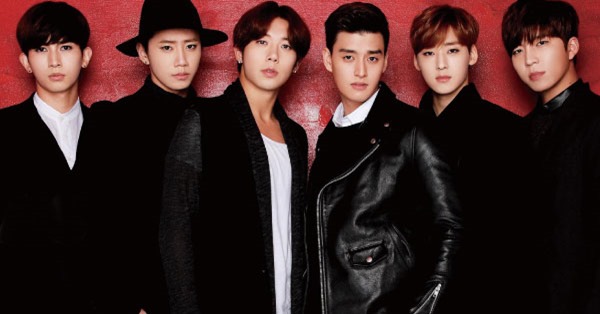 U-KISS revealed more details for their new Japanese mini-album The Christmas Album – jacket covers, full track list, and preview of DVD contents unveiled. The album includes special Christmas arrangements of six previously released songs, a cover of song Last Christmas selected by fan votes, and new song Two of us. Mini-album The Christmas Album comes on two editions hitting stores December 23rd 2015.
Korean unit U-KISS celebrates their 5th anniversary on December 14th 2015 and most recently released 11th Japanese single Stay Gold on September 9th 2015. Previously they released 4th Japanese album Action on March 18th 2015.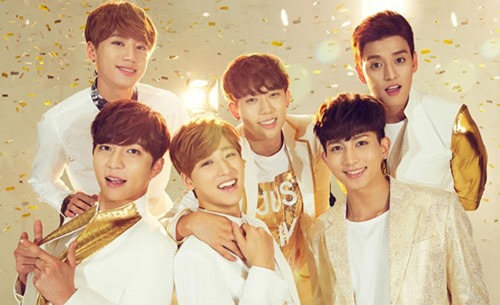 A special release mini-live with free viewing and handshake event with participation tickets included in each edition of the new mini-album. The event happens December 23rd 2015 12:00pm at Tokyo Dome City LaQua Garden stage.
Album The Christmas Album comes on two editions plus a fan club version. Preview of the DVD contents of U-KISS's 2015 Valentine live after the release details.
U-KISS – The Christmas Album – release date December 23rd 2015
Limited [CD+DVD] (¥3200)


Regular [CD] (¥2000)


[CD]
1. Two of us
2. A Shared Dream
3. 0330
4. Thousand Miles Away
5. Distance…
6. Shape of your heart
7. Sweetie
8. Last Christmas

[DVD]
U-KISS Valentine Party 2015
– Action
– FEEL IT
– Sweetie
– Smart Love
– Playground
– Thousand Miles Away
– Shape of your heart
– Moichido (もう一度)
– LOVE ON U
– nightmare

[CD]
1. Two of us
2. A Shared Dream
3. 0330
4. Thousand Miles Away
5. Distance…
6. Shape of your heart
7. Sweetie
8. Last Christmas
Fanclub [CD] (¥2000)
 
[CD]
1. Two of us
2. A Shared Dream
3. 0330
4. Thousand Miles Away
5. Distance…
6. Shape of your heart
7. Sweetie
8. Last Christmas
U-KISS Official website (Japan)