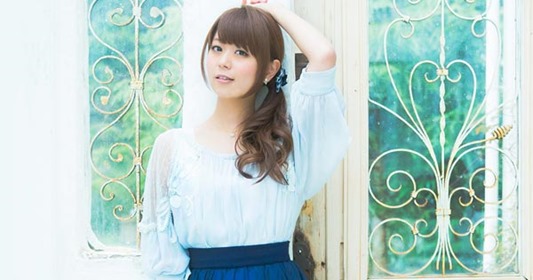 Yuka Iguchi (井口裕香) revealed preview music video that also includes comments for her new single Hey World. Her 4th single has tie-up as opening theme for anime Is It Wrong to Try to Pick Up Girls in a Dungeon?. Jacket covers, full track list, and bonus details also unveiled for the new single. Single Hey World comes on three editions hitting stores April 29th 2015. All the details and PVs follow.
Singer and voice actor Yuka Iguchi (26) has finished up winter season voicing characters in KanColle (Kaga) and Gourmet Girl Graffiti (Uchiki Yuki). She is best known for voicing Tsukihi Araragi for the Monogatari anime series (Bakemonogatari, Monogatari Series Second Season, etc…) and Index in A Certain Magical Index and and its sequels.
Anime Is It Wrong to Try to Pick Up Girls in a Dungeon? (Familiar Myth, Dungeon ni Deai o Motomeru no wa Machigatteiru no Darō ka?, ダンジョンに出会いを求めるのは間違っているだろうか), adapted from light novels by Omori Fujino, is set in the land of Orario where fearless adventurers band together in search of fame and fortune within the monstrous underground labyrinth known as Dungeon. Adventurer Bell Cranell has to become much strong to reach his goal – he wants to pick up girls.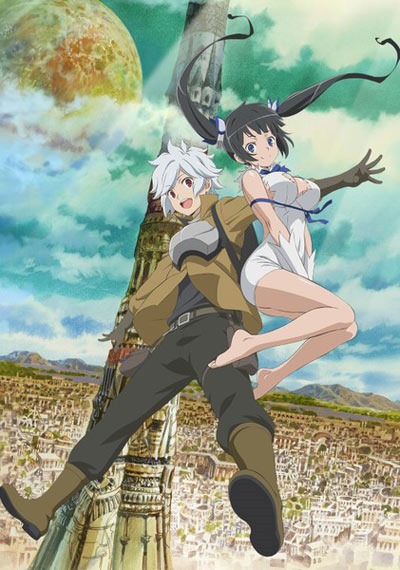 The anime features Matsuoka Yoshitsugu (Kirito SAO) as Bell Cranell, Maaya Uchida as Ririruka Ahde, and Haruka Tomatsu as Eina Tulle. It just started airing April 3rd 2015 in Japan and at provider Crunchyroll. Check our Crunchyroll updates page or hit the link for Is It Wrong to Try to Pick Up Girls in a Dungeon? for episodes and related stories.
Kanon Wakeshima provides the ending theme with new single RIGHT LIGHT RISE.
Single Hey World comes on three editions.  Limited "Anime" edition has anime themed illustrated jacket. Limited First Press edition includes special Yuka Iguchi trading card (varies by store, selected samples below),
Additional bonus at selected stores of a b2-size promo poster on purchases of Limited edition and b2-half size poster of jacket cover image for Limited Anime edition. Check store for availability.
Promotional video with artist comments includes preview music video plus anime trailer video after release details.
Yuka Iguchi – Hey World – release date April 29th 2015
Limited [CD+DVD] (¥1800)


Limited "Anime" [CD+DVD] (¥1600)


[CD]
1. Hey World
2. Yubisaki Fantasy
3. Hey World (off vocal)
4. Yubisaki Fantasy (off vocal)
[DVD]
1. Hey World (music video)
2. making-of music video documentary
3. Hey World (TVCM spots)
[CD]
1. Hey World
2. Yakusoku ~ Boku no Uta ~
3. Hey World (TV-size)
4. Hey World (off vocal)
5. Yakusoku ~ Boku no Uta ~ (off vocal)
[DVD]
1. opening animation (textless)
2. Yuka Iguchi interview
Regular [CD] (¥1200)


[CD]
1. Hey World
2. Yubisaki Fantasy
3. Hey World (off vocal)
4. Yubisaki Fantasy (off vocal)
Is It Wrong…Dungeon official site
Yuka Iguchi Official website (Warner Home Video)