February 19, 2016
-
toyNN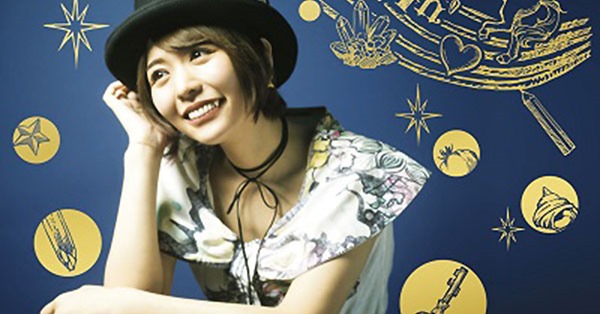 Aki Toyosaki (豊崎愛生) updated the release details for 3rd album all time Lovin' – jacket covers and full track list announced. Her first album in two and a half years includes four singles and new songs for 11 total tracks. Album all time Lovin' comes on two editions hitting stores March 23rd 2016.
Voice actor and singer Aki Toyosaki (29) is also a member of group Sphere with other voice actors Ayahi Takagaki, Haruka Tomatsu, and Minako Kotobuki.

The group announced collaboration single as HoneyWorks meets Sphere with title recently unveiled – Ippun Ichibyo Kimi to Boku no  (一分一秒君と僕の). The song is featured as ending theme for upcoming anime movie Zutto Mae Kara Suki Deshita: Kokuhaku Jikko Iinkai (I've Always Liked You: Confession Executive Committee) based on Honeyworks vocaliod song/story project Kokuhaku Jikko Iinkai ~Renai Series~.
Aki Toyosaki's new album all time Lovin' contains four singles:
– Uh-LaLa 13th single June 24th 2015
– Portrait (ポートレイト) 12th single November 12th 2014
– Kanae Tamae (叶えたまえ) 11th single July 9th 2014
– Delight (ディライト) 10th single March 19th 2014
Aki Toyosaki – all time Lovin' – release date March 23rd 2016
Limited [CD+DVD] (¥3333)


Regular [CD] (¥2870)


[CD]
1. Ginga Station
2. Clover
3. Uh-LaLa (13th sgl)
4. Koisuru …
5. Hozuki
6. Delight (10th sgl)
7. Tomato
8. Portrait (12 sgl)
9. Kanae Tamae (11th sgl)
10. Shamrock
11. Tower LIght
12. Ichi Sennen no Sanpochu

[DVD]
1. Clover (music video)
2. TV CM spots 30sec, 15sec

[CD]
1. Ginga Station
2. Clover
3. Uh-LaLa (13th sgl)
4. Koisuru …
5. Hozuki
6. Delight (10th sgl)
7. Tomato
8. Portrait (12 sgl)
9. Kanae Tamae (11th sgl)
10. Shamrock
11. Tower LIght
12. Ichi Sennen no Sanpochu
Sphere Official website (Planet Sphere)