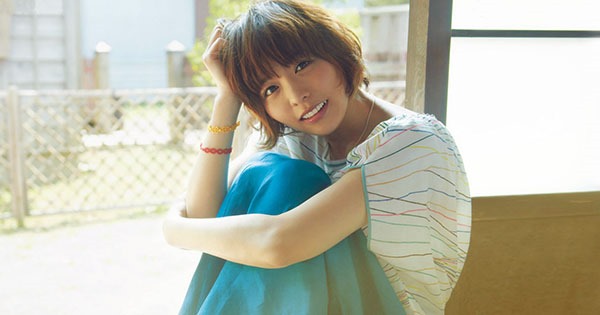 Aki Toyosaki (豊崎愛生) announced new album all time Lovin'. Fans have waited about two and a half years since she released 2nd album Love letters (2013.09.25). Her 3rd album all time Lovin' comes on two editions scheduled for release March 23rd 2016.
Her new album should contain the four singles released since her 2nd album including most recent 13th single Uh-LaLa released June 24th 2015,
– Portrait (ポートレイト) 12th single November 12th 2014
– Kanae Tamae (叶えたまえ) 11th single July 9th 2014
– Delight (ディライト) 10th single March 19th 2014
Voice actor and singer Aki Toyosaki (29) is also a member of group Sphere with other voice actors Ayahi Takagaki, Haruka Tomatsu, and Minako Kotobuki.

The group released 18th single DREAMS, Count down! on October 14th 2015. They are currently getting ready for the SPHERE FES. 2016 live events happening March 5th & 6th 2016 at Yoyogi National Stadium First Gymnasium. Each member will perform solo and as the unit both days. More details at special site (link below).
Album all time Lovin' comes on two editions (details subject to change). Full track list, jacket covers, and more details coming!
Aki Toyosaki – all time Lovin' – release date March 23rd 2016
Limited [CD+DVD] (¥3333)


Regular [CD] (¥2870)


[CD]
1. Uh-LaLa (13th sgl)
2. Portrait (12th sgl)
3. Kanae Tamae (11th sgl)
4. Delight (10th sgl)
5. – ? undecided

[DVD]        
contents undecided

[CD]
1. Uh-LaLa (13th sgl)
2. Portrait (12th sgl)
3. Kanae Tamae (11th sgl)
4. Delight (10th sgl)
5. – ? undecided
Sphere Official website (Planet Sphere)