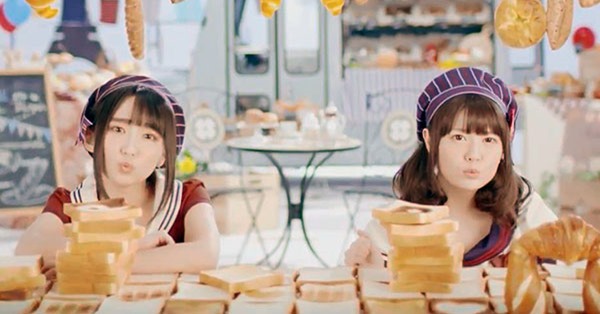 petit milady revealed more details for new single Seishun wa Tabemono desu (青春は食べ物です) – full track list, jacket covers, and teaser music video unveiled. The unit's 6th single has tie-up as theme for anime Pan de Peace! (パンでPeace!). Single Seishun wa Tabemono desu comes on two editions releasing May 4th 2016.
Voice actors Ayana Taketatsu (竹達彩奈) and Aoi Yuuki (悠木 碧) form unit petit milady released 3rd album Mille Mercis on December 23rd 2015. Unit member Ayana Taketatsu (竹達彩奈) recently released her 8th solo single Hey! Calorie Queen (Hey! カロリーQueen) with tie-up as the ending theme for anime Dagashi Kashi (だがしかし, Cheap Sweets). She also announced her 9th single (untitled) for release on June 22nd 2016.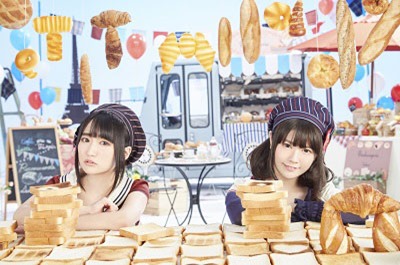 Anime Pan de Peace! (パンでPeace!) is adapted from manga by emily. The story follows air-head Tani Minami and her first year high school classmates Aizawa Yuu, Fukagawa Fuyumi, and Sakura Noa who find everyday happiness through bread and other baked foods.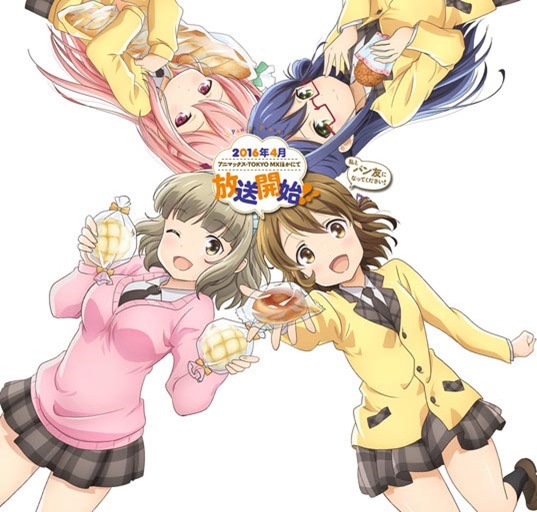 The anime features Kido Ibuki (18)(The Perfect Insider) as Minami, Moe Toyota (StylipS) as Fuyumi, Yamazaki Erii (every♥ing) as Yuu, and Omori Nichika (Invaders of the Rokujyoma!?) as Noa. It just started April 3rd 2016 on Animax and streams on Crunchyroll. Check our Crunchyroll updates page for all the latest anime episodes.
petit milady also just released on March 30th 2016 a live Blu-ray that captures their petit milady 2nd LIVE! Cute Pop Twinkle Kyuoza Kettei-sen! ~ Suki Kirai Kirai Osuki ~ at Arake Coliseum held December 6th 2015.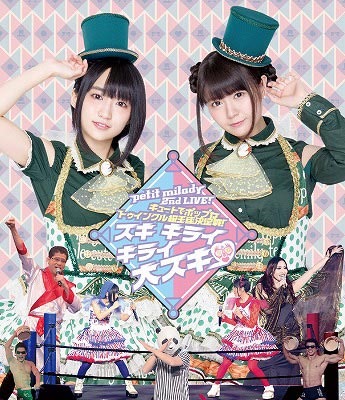 New single Seishun wa Tabemono desu (青春は食べ物です) comes on two editions. Both editions (First Press) includes bonus (details not announced).
Preview music video, message announcing the new single, and anime trailer all after the release details..
petit milady – Seishun wa Tabemono desu – release date May 4th 2016
Limited [CD+DVD] (¥1850)


Regular [CD] (¥1250)


[CD]
1. Seishun wa Tabemono desu
2. Unknown Love Bakery
3. Seishun wa Tabemono desu (off vocal)
4. Unknown Love Bakery (off vocal)

[DVD]
1. Seishun wa Tabemono desu (music video)

[CD]
1. Seishun wa Tabemono desu
2. Unknown Love Bakery
3. Seishun wa Tabemono desu (off vocal)
4. Unknown Love Bakery (off vocal)
Aoi Yuuki Official site (JVC Music)
petit milady at Universal Music site