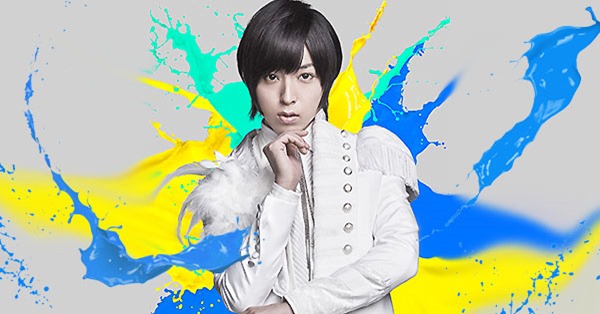 Shouta Aoi (蒼井翔太) revealed the release details for Best Album "S" – jacket covers, bonuses, and full track list. His 3rd album overall includes his five singles, album lead songs, plus new songs for 12 total tracks. Album "S" comes on three editions hitting stores May 18th 2016.
Voice actor, singer, and songwriter Shouta Aoi (28) originally debuted as teen singer SHOWTA. with single Negai Hoshi (2006.07.26) and was active until 2008 releasing six singles and one album. Having limited success he re-invented himself as a voice actor and anisong singer. He found new success voicing characters Mikaze Ai in season 2 & 3 of anime Uta no Prince-sama (2013/2015) and Tomii Daiki in Shonen Hollywood (2014/2015).  He voices lead character Tachibana Itsuki in recent action-scifi anime Phantasy Star Online 2.
His 3rd album includes his five singles released as Shouta Aoi,
– Virginal (2014.01.15)
– TRUE HEARTS (2014.08.06)
– Himitsu no Kuchidzuke (2014.12.03)
– MURASAKI (2015.09.02)
– Zessei Stargate (2016.02.03)(OP Phantasy Star Online 2)
Plus the lead tracks from his two album releases,
– Blue Bird (ブルーバード) (2014.01.15)
– UNLIMITED (2015.04.22)
Album "S" comes on three editions. Most tracks are provided by the team from Elements Garden (Noriyasu Agematsu, Junpei Fujita, Fujima Hitoshi and others). Shouta Aoi writes the lyrics and composes several of the tracks.
Most stores offer bonus with either edition – check your store for type and and availability (cdJapan a3-size poster sample),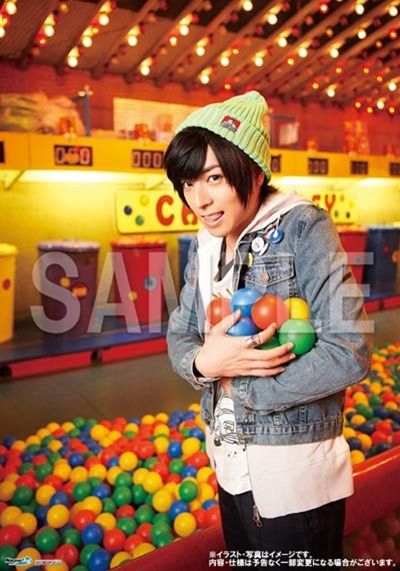 Shouta Aoi – S – release date February 3rd 2016
Limited [CD+BD] (¥4500)


Limited B [CD+DVD] (¥4000)


[CD]
1. S
2. Blue Bird
3. Virginal
4. TRUE HEARTS
5. Himitsu no Kuchidzuke
6. UNLIMITED
7. MURASAKI
8. Brilliant Moon ~ Tsuki Tsuki Hakuen Kagero ~
9. Zessei Stargate
10. Nanji Kimi no Kotodama Kotoba
lyrics, composer: Shouta Aoi, arranger: Fujima Hitoshi

11. START!!
lyrics, composer: Shouta Aoi, arranger: Fujima Hitoshi

12. Nanji Kimi no Kotodama Kotoba (ballad ver.)

[BD] (music video collection)
1. Blue Bird
2. Virginal
3. TRUE HEARTS
4. Himitsu no Kuchidzuke
5. UNLIMITED
6. MURASAKI
7. Zessei Stargate

[CD]
1. S
2. Blue Bird
3. Virginal
4. TRUE HEARTS
5. Himitsu no Kuchidzuke
6. UNLIMITED
7. MURASAKI
8. Brilliant Moon ~ Tsuki Tsuki Hakuen Kagero ~
9. Zessei Stargate
10. Nanji Kimi no Kotodama Kotoba
11. START!!
12. Nanji Kimi no Kotodama Kotoba (ballad ver.)

[DVD] (music video collection)
1. Blue Bird
2. Virginal
3. TRUE HEARTS
4. Himitsu no Kuchidzuke
5. UNLIMITED
6. MURASAKI
7. Zessei Stargate

Regular [CD] (¥3000)


 
[CD]
1. S
2. Blue Bird
3. Virginal
4. TRUE HEARTS
5. Himitsu no Kuchidzuke
6. UNLIMITED
7. MURASAKI
8. Brilliant Moon ~ Tsuki Tsuki Hakuen Kagero ~
9. Zessei Stargate
10. Nanji Kimi no Kotodama Kotoba
11. START!!
12. Nanji Kimi no Kotodama Kotoba (ballad ver.)
 
Aoi Shouta official site (S.inc)