DECO*27 new album "Love Calendar" is the third from his "Love Story" series of albums – the first two are "Soaisei Riron" and "Aimai Elegy". The album is offered in two editions and is set to hit stores July 25th. DECO*27 composes and produces VOCALOID songs but since "Aimai Elegy" has mixed in live vocal singers too. Featured singer on this album will be Aoi Yuki who is a popular anime voice actress (Puella Magi Madoka Magica, Gosick). More release details follow.
DECO*27 most recent single "YUME YUME" released April 18th featured VOCALOID Hatsune Miku (release details). DECO*27 is also part of the unit galaxias! with actress/singer Shibasaki Kou and TeddyLoid – they have put out one album "galaxias!" back on November 23rd 2011 (release details).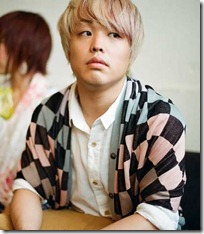 Featured singer Aoi Yuki had her debut mini-album "Petipa" released March 28th – music video preview for track "Kaiten Mokuba to Shippo no Uta" follows below the release details.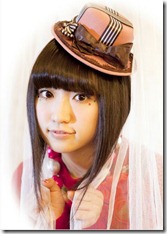 "Love Calendar" comes in two editions:
– Limited with bonus DVD that includes three music videos and a live performance clip. Lyrics card.
– Regular CD-only
DECO*27 – "Love Calendar" – release date July 25th 2012
Limited [CD+DVD] (¥3000)


Regular [CD] (¥2700)


[CD]
1. 1+1=1
2. RT
3. Ama Yadori
4. Egomama (album mix)
5. Raitoragu (album mix)
6. 27 (DECO*27 vocal mix)
7. Sunadokei (album mix)
8. Orushuban Hito
9. Koi Kyori to Ai (album mix)
10. Ki so Honno
11. Futari
12. Koe Koe
13. Ai Kotoba (piano mix)
[DVD]
1. Raitoragu (music video)
2. Egomama (music video)
3. Koi Kyori to Ai (music video)
4. Sunadokei (live)
[CD]
1. 1+1=1
2. RT
3. Ama Yadori
4. Egomama (album mix)
5. Raitoragu (album mix)
6. 27 (DECO*27 vocal mix)
7. Sunadokei (album mix)
8. Orushuban Hito
9. Koi Kyori to Ai (album mix)
10. Ki so Honno
11. Futari
12. Koe Koe
13. Ai Kotoba (piano mix)
Aoi Yuki – Kaiten Mokuba to Shippo no Uta – from debut mini-album "Pepita" released March 28th 2012
Aoi Yuki Official website (JVC Music)