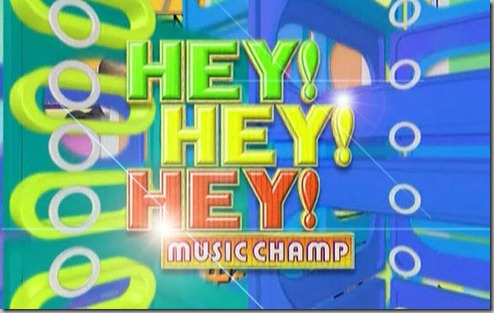 HEY! HEY! HEY! Music Champ is on hiatus this week to prepare for an 18th year anniversary special show on October 10th. The show will run a full two hours and feature mainly Korean groups as they dominated the charts for the past 2 weeks (Sept 19th –Oct 2nd).
The early line-up for the special includes K-Pop superstars:
Perfect timing to have Tohoshinki as part of the special show -  their album TONE was #1 this past week .TONE sold over 200,000 copies and its been 11-years since a non-Japanese group as sold so many in its first week.
Same goes for T-ARA who also just ranked #1 in the same week with their single, Bo Peep Bo Peep.
FTISLAND's Best album came in at #3 and 2NE1's album NOLZA charted #1 for Sept 19th-25th
Breaking from the all K-Pop line-up to rounding out the special show will be long-standing Japanese pop & dance group TRF, who were frequent performers on HEY! HEY! HEY! Music Champ when the show started 18 years ago.
This anniversary special should be a great show.