February 16, 2012
-
toyNN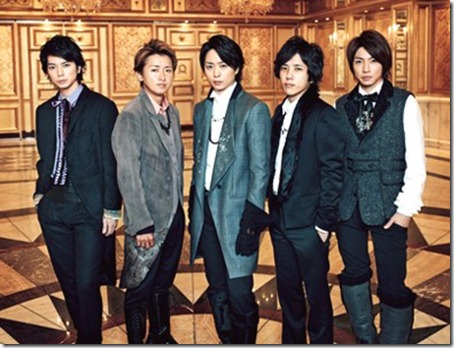 Arashi has just announced more release details for their new single "Wild at Heart" – full track list, cover jackets, and bonuses. The title track on this 37th single from Arashi is featured as theme for TV drama series "Lucky Seven" staring member Matsumoto Jun. The release date for "Wild at Heart" is still set for March 7th 2012! All the details follow,
"Wild at Heart" was previously announced here at Comtrya Sugoi and it will come in a Regular CD only and a *Limited CD+DVD edition that includes DVD with music video for the title track and bonus 16-page booklet with lyrics.
*The Limited CD+DVD edition appears to be quite limited and many sites are showing it as already sold-out or no-stock.
Arashi – "Wild at Heart" – March 7th 2012
Limited [CD+DVD] (¥1470) 


Regular [CD] (¥1200) 


[CD]
1. Wild at Heart
2. How Can I Love
[DVD]
1. Wild at Heart (music video)
[bonus]
16p booklet lyrics
[CD]
1. Wild at Heart
2. Tsuite Oide 
3. Futari no Katachi 
4. Wild at Heart (off vocal)
5. Tsuite Oidetba (off vocal)
6. Futari no Katachi (off vocal)
Source: Arashi at Johnny's net Official website