September 28, 2012
-
toyNN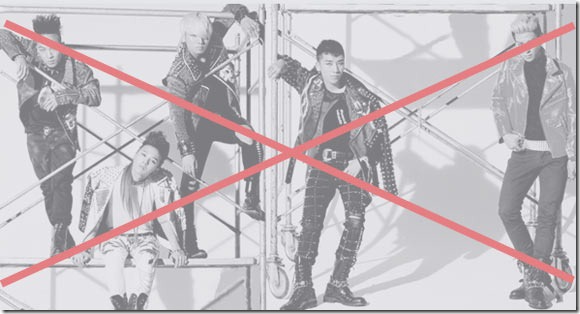 Korean group BIGBANG has announced they have canceled the release of their new original Japanese single. The single wasn't ever titled and was originally scheduled to hit stores on September 19th which was then changed to October 17th and now canceled! Read on for more details.
It had been about two years since BIGBANG has released an original Japanese single and now Japanese fans will have to wait even longer. The canceled Japanese release was offered in four editions including two special editions – one via BIGBANG's Official fanclub "VIP Japan" and a PlayButton digital player version available at selected stores.
All pre-orders will be refunded (or not charged).
The band has been busy with their "BIGBANG ALIVE TOUR 2012" and performances announced for the Japan, USA, and Southeast Asia. BIGBANG has added upcoming major performance live dates for their "BIGBANG ALIVE TOUR 2012 IN JAPAN SPECIAL FINAL IN DOME",
– Nov 23rd 4pm Kyocera Dome Osaka
– Nov 24th 2pm Kyocera Dome Osaka (new)
– Dec 5th  2pm Tokyo Dome
– Dec 22nd 1pm Yahoo! Japan Dome Fukuoka (new)
The band is preparing for performance(s) in Singapore this weekend (press conference photo via Facebook) – no official information on T.O.P.'s injury or if had any determination on the new Japanese single's cancelation.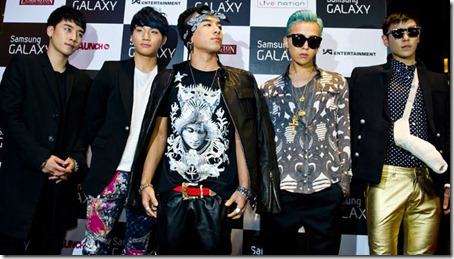 Full list of the remaining tour stops are at their BIGBANG ALIVE TOUR Facebook page (link at bottom).
Member G-Dragon is also extra busy with solo release mini-album "One of a Kind" which releases today (September 28th 2012) in Japan
Limited (Import) [CD] (¥1400)


[CD]
1. One of a Kind
2. Crayon
3. Kekkyoku (Eventually)
4. Sono XX (Part XX)
5. Missing You
6. Today
7. Hi o Tsukete Miro (Try to put out the Fire)
BIGBANG Official website (Japanese)