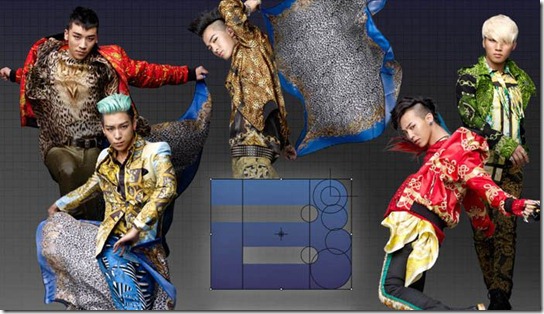 BIGBANG has exposed the music video for "MONSTER" which is included on their Japanese album "ALIVE -MONSTER EDITION-" and Korean version "SPECIAL EDITION [STILL ALIVE]". The boys have been teasing with 15 second preview videos this past week and now exposed the full music video. We previously posted the updated release details on the Japanese "ALIVE MONSTER EDITION" album which also commemorates their current Japan tour "BIGBANG ALIVE TOUR 2012 IN JAPAN". The album is due out June 20th in Japan (Korean version June 6th). Video and album release information follow.
BIGBANG is busy with their major arena tour in Japan – more tour stop dates around Asia and the USA will be announced.
BIGBANG ALIVE TOUR 2012 IN JAPAN
---
May 17th,18th Gaishi Hall, Nagoya
May 25th-27th Yokohama Arena, Yokohama
May 31st, June 1st-3rd Osaka Castle Hall, Osaka
June 16th,17th Super Arena, Saitama
June 23rd, 24th Marine Messe, Fukuoka
Nov. 23rd Kyocera Dome, Osaka
Dec. 5th Tokyo Dome, Tokyo
The Japanese release of "ALIVE -MONSTER EDITION-" includes 3 new songs – "MONSTER", "Still ALIVE", and "Bingle Bingle" plus bonus track "HaruHaru" (Japanese ver.). The DVD included with the Limited editions adds new tracks – music video for "MONSTER", new version of the music video for "FANTASTIC BABY", and off shoot footage.
"ALIVE -MONSTER EDITION-" album is offered in three editions that all share the same CD track list. The Limited A includes a bonus limited edition T-shirt and DVD with 5 music videos including new video for "MONSTER" and album making-of off-shoot footage. The Limited B includes the bonus DVD and the Regular is a CD-only edition.
First Press version of Limited B and Regular come in special packaging and include YGEX points.
T-shirt included in the Limited A is grey, size M, with image similar to CD jacket cover.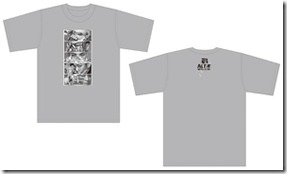 Music video for "MONSTER" follows below after the release details….
BIGBANG – "ALIVE -MONSTER EDITION-" – release date June 20th 2012
Limited A [CD+DVD+T-shirt] (¥6980)


Limited B [CD+DVD] (¥3780)



[CD]
1. Still ALIVE (new)
2. MONSTER (new)
3. FANTASTIC BABY
4. BLUE
5. LOVE DUST
6. FEELING
7. AIN'T NO FUN
8. BAD BOY
9. EGO
10. WINGS (D-LITE SOLO)
11. Bingle Bingle (new)
12. HaruHaru ~Japanese version~
[DVD]
1. MONSTER (Ver. 0 music video)
2. FANTASTIC BABY (Final ver. music video)
3. BLUE (Korean ver. music video)
4. BAD BOY (Korean ver. music video)
5. FANSTASTIC BABY (Korean ver. music video)
6. Making of "ALIVE -MONSTER EDITION-"

[CD]
1. Still ALIVE (new)
2. MONSTER (new)
3. FANTASTIC BABY
4. BLUE
5. LOVE DUST
6. FEELING
7. AIN'T NO FUN
8. BAD BOY
9. EGO
10. WINGS (D-LITE SOLO)
11. Bingle Bingle (new)
12. HaruHaru ~Japanese version~
[DVD]
1. MONSTER (Ver. 0 music video)
2. FANTASTIC BABY (Final ver. music video)
3. BLUE (Korean ver. music video)
4. BAD BOY (Korean ver. music video)
5. FANSTASTIC BABY (Korean ver. music video)
6. Making of "ALIVE -MONSTER EDITION-"

Regular [CD] (¥2940)


 

[CD]
1. Still ALIVE (new)
2. MONSTER (new)
3. FANTASTIC BABY
4. BLUE
5. LOVE DUST
6. FEELING
7. AIN'T NO FUN
8. BAD BOY
9. EGO
10. WINGS (D-LITE SOLO)
11. Bingle Bingle (new)
12. HaruHaru ~Japanese version~

 
BIGBANG – "ALIVE – MONSTER EDITION" – music video – MONSTER –
BIGBANG Official website (YG Entertainment)