September 29, 2012
-
toyNN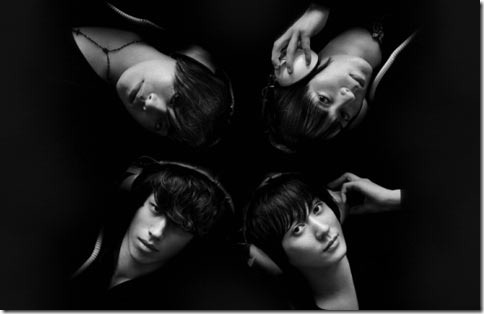 flumpool updated the release details on their second single of 2012 now titled "Answer"  – cover jackets and full track list are revealed. They also announced the single's title track will have tie-in as theme song for TBS TV drama series "Resident ~ 5 no Kenshui". The new single, which comes in three editions, was scheduled for release on October 31st but this has been pushed back to November 7th. Updated release details for "Answer" follow.
The band also updated some information on their new album which is now titled "experience". A brief commercial message video as revealed and a tease that more information will release on October 8th. More details here.
flumpool finished their 5th Tour 2012 "Because…I am" that started back in March at Saitama Misato Cultural Hall and covered 52 performances! They finished with a final performance September 8th at Kaikan Hall, Okinawa.
Fans can catch flumpool live next at the TV Asahi Dream Festival 2012 held at Yoyogi National Stadium October 6th 7th, and 8th and at SHIBUYA-AX October 6th and 7th. flumpool is scheduled to appear October 8th at Yoyogi venue along with Porno Graffitti, Sakanaction, and others. More information is available at the Dream Festival website (link at bottom).
flumpool's new single "Answer" comes in three editions with the title track having the tie-in with TBS TV drama series "Resident ~ 5 no Kenshui", coupling song "Kimi wo Tsurete" has tie-in as theme for Fuji TV show Mezamashi Doyobi from April-September, and additional coupling tracks recorded during live performances of the band's 2012 5th Tour,
– Limited A with bonus DVD that includes footage from "Furayon ~Kiseki no Shinkyoku Tanjo Hen~" (60min). Two lottery codes included.
– Limited B with extra CD-tracks 5 live performances during their 2012 5th Tour. Two lottery codes included.
– Regular CD-only with same track list as Limited A.
Additional First Press bonus for Limited editions – selected stores will include a poster (differs by store) at time of order while supplies last (online stores example),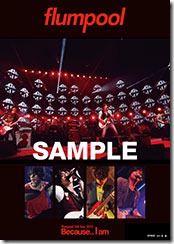 The Limited editions include one lottery code to special live arena show in support of the upcoming album "experience". The event is scheduled tentatively for sometime in January 2013.
The other lottery code is for attending one of three special listening events ahead of release for new album "experience",
– November 19th Osaka AKASO (300 people)
– November 20th Nagoya Diamond Hall (300 people)
– November 21st Shibuya O-EAST (400 people)
flumpool – "Answer" – release date October 31st November 7th 2012
Limited A [CD+DVD] (¥1680)


Limited B [CD] (¥1260) 
 

[CD]
1. Answer
2. Kimi wo Tsurete
3. Because…I am (live)
4. Answer (off vocal)
5. Kimi wo Tsurete (off vocal)
[DVD]
1. Furayon ~Kiseki no Shinkyoku Tanjo Hen~ (60 min)
[CD]
1. Answer
2. Kimi wo Tsurete
3. Because…I am (live)
4. Answer (off vocal)
5. Kimi wo Tsurete (off vocal)
6. Boku no Sonzai (live)
7. Present (live)
8. Bega ~Kako to Mirai no Hokkyokusei~ (live)
9. reboot ~Akiramenai Uta~ (live)
10. MW ~Dear Mr. & Ms. Picaresque (live)
Regular [CD] (¥1260)

 
[CD]
1. Answer
2. Kimi wo Tsurete
3. Because…I am (live)
4. Answer (off vocal)
5. Kimi wo Tsurete (off vocal)
 
Dream Festival 2012 (TV Asahi)
flumpool 5th Tour 2012 Official website