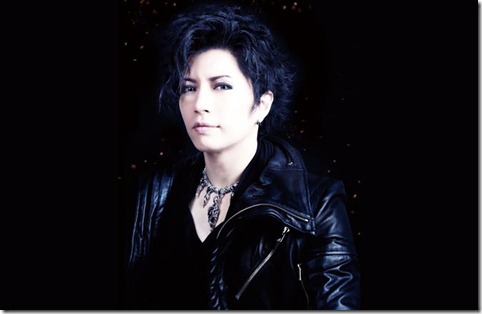 GACKT previously announced his 43rd original single which is now officially titled "WHITE LOVERS". The single, written and composed by GACKT, comes on two editions a Limited with bonus DVD and Regular CD-only. Single "WHITE LOVERS" had been announced for a November 28th release but has been re-schedued to hit stores December 19th – read on for more early release details…
GACKT is just released (Oct 10th) his 42nd original single "HAKURO" which is featured as theme song for live-action TV drama Sengoku BASARA MOONLIGHT PARTY. GACKT is also staring in role of Nobunaga Oda in the TV drama based on the Sengoku BASARA game. Full report and preview video is reported here.
GACKT is also finished his theatrical play "MOON SAGA Yoshitsune Hiden" written by CLAMP which ran initially July 15th to August 26th. Additional performances with improved stages and production are added for performances in Tokyo September 26th – October 2nd. More details on the play are available in an earlier report.
More information will be revealed on the new single so come back to Comtrya Sugoi for updates.
GACKT – "WHITE LOVERS" – release date November 28th 2012 December 19th 2012
Limited [CD+DVD] (¥1800)


Regular [CD] (¥1200)


[CD]
1. WHITE LOVERS
2. undecided
3. undecided
4. undecided
[DVD]
1. WHITE LOVERS (music video, tentative)
[CD]
1. WHITE LOVERS
2. undecided
3. undecided
4. undecided