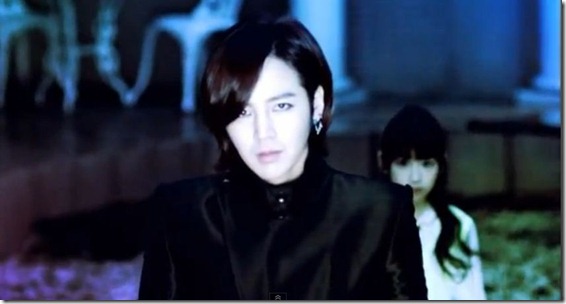 Actor/singer Jang Keun-Suk has revealed the complete music video for song "Crazy Crazy Crazy" from his album "Just Crazy" which was released on May 30th. The album charted #1 on the weekly chart and includes two songs written by Jang Keun-Suk himself. Details on the album and the music video for "Crazy Crazy Crazy" follow.
Also just announced is the release of original sound track album for popular drama "Love Rain" in which Jang Keun-Suk stars. (check for follow-up post with additional details).
Album "Just Crazy" is Jang Keun-Suk's first full length Japanese album. The album contains 11 tracks including "200 miles" which is featured as the opening theme for the anime movie "Fairy Tail: Hooh no Miku" and several other songs with commercial message tie-ins.
Music video for "Crazy Crazy Crazy" follows below the album details…
Jang Keun-Suk – "Just Crazy" – release date may 30th 2012
Limited [CD+DVD] (¥3800)


Regular [CD] (¥3000)


[CD]
1. 200 miles
2. Always close to you
3. Crazy Crazy Crazy
4. Stay
5. Rain
6. Let me cry
7. Abracadabra
8. In my dream
9. Bye Bye Bye
10. Epilogue…
11. Tomorrow
[DVD]
1. Crazy Crazy Crazy (music video)
2. Jacket photo-shoot and music video (off-shoot footage)
[CD]
1. 200 miles
2. Always close to you
3. Crazy Crazy Crazy
4. Stay
5. Rain
6. Let me cry
7. Abracadabra
8. Shugosei [bonus]
9. In my dream
10. Bye Bye Bye
11. Epilogue…
12. Tomorrow
Jang Keun Suk Official website (Ponycanyon)