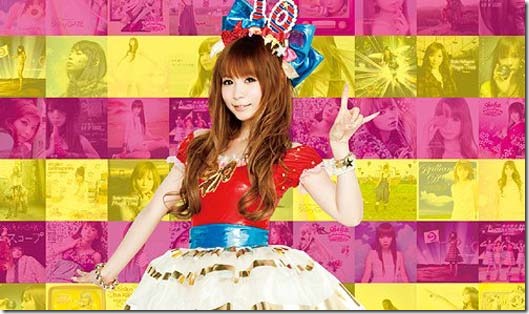 Hard rock band MAKE-UP reunited and with Shoko Nakagawa (Shokotan) on vocals has provided the opening theme for anime Saint Seiya Omega. The new single "Pegasus Genso ver. Omega" comes in one anime themed version with the title track and one coupling song plus the off-vocal versions of both. The release is set to hit stores on July 11th – more release details follow.
MAKE-UP was formed in 1984 and become famous for providing the theme songs for the original Saint Seiya anime series including the very popular song "Pegasus Genso" or "Pegasus Fantasy". They continued to produce songs and albums inspired by the anime until separating to pursue solo careers in the mid-1990's.
Singer/talento Shoko Nakagawa provides the vocals for this updated version of Saint Seiya theme song "Pegasus Genso ver. Omega". She also provides the voice for main character Athena in the new anime series.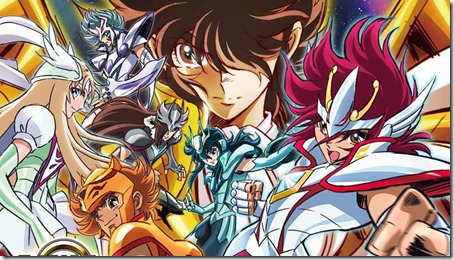 Anime Saint Seiya Omega is the story of Koga who is being raised by Athena and training to become a Saint to prepare for a coming crisis. He awakes the power of Cosmo from inside himself as he becomes a new legendary Saint. The anime began airing March 31st and it set to run 24 episodes. You can watch the anime on streaming site Crunchyroll – check out our simulcast updates page or posts tag for Saint Seiya. 
MAKE-UP feat. Shoko Nakagawa – "Pegasus Genso ver. Omega" – release date July 11th 2012
Regular [CD] (¥1260)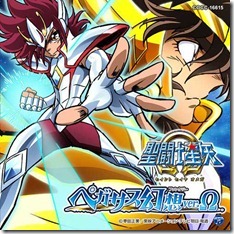 [CD]
1. Pegasus Genso ver. Omega
2. Get the future
3. Pegasus Genso ver. Omega (off vocal)
4. Get the future (off vocal)
Saint Seiya Omega Official website