September 4, 2012
-
toyNN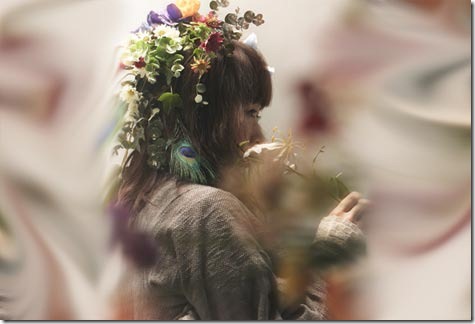 Singer Nagi Yanagi has announced her 3rd solo single "Laterality" (ラテラリティ) which will be featured as the ending theme for the 2nd season of anime Jormungand. Nagi provided the ending theme for the first season of the anime with her 2nd single "Ambivalentidea". Her new single "Laterality" is set to come in one CD-only edition and scheduled to hit stores November 7th – read on for more early release details and pre-order link…
~ updated details reported – here ~
Nagi Yanagi (Nagi) has worked with supercell providing human vocals for the original vocaloid Hatsune Miku hit "Melt", single "Kimi no Shiranai Monogatari" (Bakemonogatari), and album Sayonara Memories. Most recently collaborating with Jun Maeda (Key, Angel Beats!) on album "Owari no Wakusei no Love Song". Her first solo single "Vidro Moyou" (release details) released February 29th 2012 and was featured as the ending theme for anime popular Ano Natsu de Matteru.
Anime Jormungand is based on manga of same name and began airing its first 12-episode season April 10th. The story centers around female arms dealer and mercenary Koko Hekmatyar and former child-soldier Jonah who has vowed to kill all arms dealer as they are the reason behind wars that led to the death of his parents. But he learns that the reality is a bit more complicated and not all arms dealers are evil.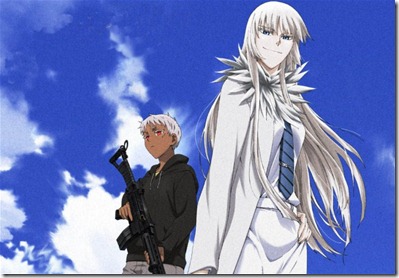 The second season officially titled Jormungand Perfect Order continues the story with 12-episodes planned to complete the adaption of the 11-volume manga. The second season begins airing October 2nd on Tokyo MX. The first season of the anime is streamed outside of Japan over at Funimation.com and indications that they have already licensed the second season for simulcast (link at bottom).
The opening theme for the second season of the anime will be provided by Maon Kurosaki's single "UNDER/SHAFT" – details posted in a follow-up report.
Enjoy a TV CM spot for Jormungand that features Nagi Yanagi's second single "Ambivalentidea" below the release details.
Cover jacket and full track list will be announced so come on back to Comtrya Sugoi for updates.
Nagi Yanagi – "Laterality" (ラテラリティ)- release date November 7th 2012
Regular [CD] (¥1260)


 
[CD]
1. Laterality
2. coupling A
3. coupling B
4. Laterality (off vocal)
5. coupling A (off vocal)
6. coupling B (off vocal)
 
Jormungand simulcast at Funimation.com