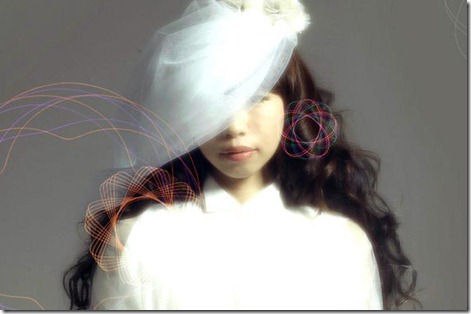 Nagi Yanagi (やなぎなぎ) has added more details for new single now titled "Zoetrope" and revealed audio preview and cover art. Her 4th solo single has tie-in as the opening theme song for upcoming TV anime AMNESIA. Nagi is collaborating with Saito Shinya on her new single which is scheduled for release on January 30th 2013. Updated release details and anime preview video featuring "Zoetrope" follow…
~ updated details, preview music video ~
Singer/songwriter Nagi Yanagi recently released her 3rd solo single "Laterality" (ラテラリティ) on November 7th. The song is a collaboration with Junpei Fujita of Elements Garden and is featured as the ending theme for the 2nd season of anime Jormungand. Nagi also provided the anime's first season's ending theme with her 2nd single "Ambivalentidea".
Anime AMNESIA is adapted from the PSP romance adventure game from Idea Factory (2011). The game has players in the roll of the heroine who wakes up without any memories of the past. She then starts the struggle of trying to remember.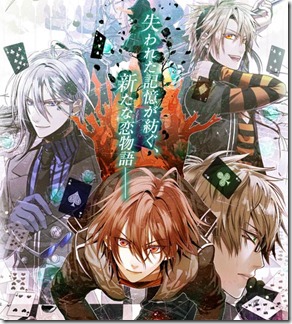 The male roles in the anime will be reprised by the game's voice cast and the new roll of Heroine will be voiced by Kaori Nazuka (Code Geass, Eureka 7). AMNESIA is scheduled to begin airing in Japan on Tokyo MX January 8th 2013. No information yet is the anime will be streamed outside of Japan.
Nagi Yanagi will provide the lyrics for single "Zoetrope" and collaborating with Shinya Saito as arranger/composer. Saito has worked on many anime related projects with artists Shoko Nakagawa (Sorairo Days), Eri Kitamura (Shirushi), Nana Mizuki (SCARLET KNIGHT, Synchrogazer), and more.
Single "Zoetrope" comes on one Regular CD-only edition with 6 tracks planned. Full track list, better cover jacket image, and possible bonuses will be announced so check back to Comtrya Sugoi for updates.
Enjoy the new preview for anime AMNESIA that features opening theme "Zoetrope" after the release details…
Nagi Yanagi – "Zoetrope" – release date January 30th 2013
Regular [CD] (¥1260)


 
[CD]
1. Zoetrope
2. undecided
3. undecided
4. Zoetrope (off vocal)
5. undecided (off vocal)
6. undecided (off vocal)