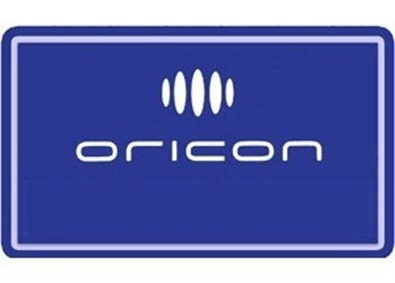 The month of January sees another AKB48 family group in the top spot, this time its SKE48 and their single "Kataomoi Finally" that sold over one-half million for the month. The next 3 spots find singles from BUMP OF CHICKEN, KinKi Kids, and  Korean singer Kim Hyun Joong respectively and all surpassed the 100,000 sold mark.
Finishing the top 5 singles for the month is super seiyuu/singer Nana Mizuki and her single "Synchrogazer" which is featured in Winter anime Symphogear with over 69,000 sold.
On the monthly album charts EXILE and their album "EXILE JAPAN/Solo" spent 2 weeks in the number #1 spot In January and easily takes the top spot for the month with over 336,000 sold. In the #2 spot is ASIAN KUNG-FU GENERATION and their album "BEST HIT AKG" with over 133,000 sold. Rounding out the top 3 is Koda Kumi and her album "JAPONESQUE" with over 118,000 sold.
The complete top 10 single and album charts follow,
Singles for January 2012
| | | | | |
| --- | --- | --- | --- | --- |
| Rank |   Group/Artist | Single Title | Released | Sold |
| 1 | SKE48  | Kataomoi Finally | Jan 25th | 528,000 |
| 2 | BUMP OF CHICKEN | Good Luck | Jan 18th | 182,000 |
| 3 | KinKi Kids | Kawatta Katachi no Ishi | Jan 11th | 143,000 |
| 4 | Kim Hyun Joong  | KISS KISS/Lucky Guy | Jan 25th | 109,000 |
| 5 | Nana Mizuki | | Jan 11th | 69,000 |
| 6 | NYC | Wonderful Cupid/NYC Glass no Maho | Jan 4th | 69,000 |
| 7 | | | Jan 18th | 66,000 |
| 9 | CNBLUE  | Where your are | Feb 1st | 60,000 |
| 9 | | MAMORE!!! | Jan 18th | 58,000 |
| 10 | ClariS  | | Feb 1st | 34,000 |
---
Albums for January 2012
| | | | | |
| --- | --- | --- | --- | --- |
| Rank |   Group/Artist | Album Title | Released | Sold |
| 1 | EXILE | EXILE JAPAN/Solo | Jan 1st | 336,000 |
| 2 | ASIAN KUNG-FU GENERATION | BEST HIT AKG | Jan 18th | 133,000 |
| 3 | Koda Kumi | JAPONESQUE | Jan 25th | 118,000 |
| 4 | ayaka | The beginning | Feb 1st | 108,000 |
| 5 | Tokyo Jihen | color bars | Jan 18th | 98,000 |
| 6 | Golden Bomber | Golden Bomber | Jan 4th | 90,000 |
| 7 | KARA  | | Nov 23rd 2011 | 88,000 |
| 8 | YUKI | POWERS OF TEN | Feb 1st | 72,000 |
| 9 | FUNKY MONKEY BABYS | FUNKY MONKEY BABYS 4 | Dec 21st | 71,000 |
| 10 | Sonar Pocket | Sona Poke Ism 3 – Kimi To no 365 Nichi | Jan 25th | 70,000 |
Source: Oricon