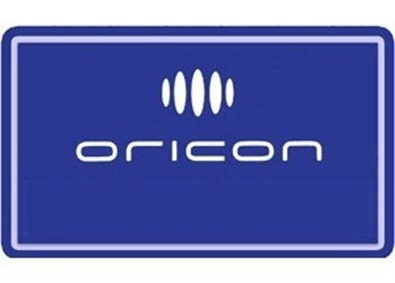 The single charts for this past week are topped by KAT-TUN with their new single "TO THE LIMIT" selling over 150,000 copies (release details). This is the group's 18th single and 18th #1 single!
Landing in the 2nd spot is Girls' Generation with their first Japanese single "PAPARAZZI" which sold over 92,000 copies (release details). The 3rd spot goes to Momoiro Clover Z with "Otome Senso" and the 4th spot is the first Japanese release from Korean boy idol group B1A4 with "Beautiful Target" (release details).
The weekly album charts are topped by pop-diva Namie Amuro with album "Uncontrolled" – selling over 290,000 copies for her 7th #1 album (release details). Second spot is GReeeeN with their album "Utautai……" selling just over 90,000 copies. And slipping into the 10th spot is ViViD with their first album "INFINITY".
The complete top 10 single and album charts follow,
Singles for June 25th – July 1st
| | | | | |
| --- | --- | --- | --- | --- |
| Rank |   Group/Artist | Single Title | Released | Sold |
| 1 | KAT-TUN | TO THE LIMIT | June 27th | 156,351 |
| 2 | Girls Generation | PAPARAZZI | June 27th | 92,576 |
| 3 | Momoiro Clover Z | Otome Senso | June 27th | 67,596 |
| 4 | B1A4 | Beautiful Target | June 27th | 32,665 |
| 5 | Atsuko Maeda | Kimi wa Bokuda | June 20th | 18,408 |
| 6 | EXILE | All Night Long | June 20th | 18,287 |
| 7 | Erina Mano | Song for the DATE | June 27th | 11,720 |
| 8 | Ebisu Muscats | Oyafuko Baby | June 27th | 11,494 |
| 9 | KANJANI8 | Ai Deshita  | June 13th | 10,566 |
| 10 | Sukima | Rasutoshin | June 27th | 9,673 |
---
Albums for June 25th – July 1st
| | | | | |
| --- | --- | --- | --- | --- |
| Rank |   Group/Artist | Album Title | Released | Sold |
| 1 | Namie Amuro | Uncontrolled | June 27th | 292,098 |
| 2 | GReeeeN | Utautai ga Uta Utai ni Kite Uta Utae to Iu ga Utautai ga Utaudake Utaikireba Uta Utaukeredomo Utautai Dake Uta Utaikirenai Kara Uta Utawanu!? | June 27th | 90,374 |
| 3 | TUBE | Summer Addiction | June 27th | 27,321 |
| 4 | Linkin Park | Living Things | June 20th | 27,167 |
| 5 | Princess Princess | The Rebirth Best ~reunion~ | June 27th | 26,668 |
| 6 | aiko | Toki no Silhouette | June 20th | 20,822 |
| 7 | Offspring | Days Go By | June 27th | 20,277 |
| 8 | Maroon 5 | Over Exposed | June 20th | 18,349 |
| 9 | Various Artists | Natsume Yuujinchou Theme Song Collection | June 27th | 16,918 |
| 10 | ViViD | INFINITY | June 27th | 15,032 |
Source: Oricon