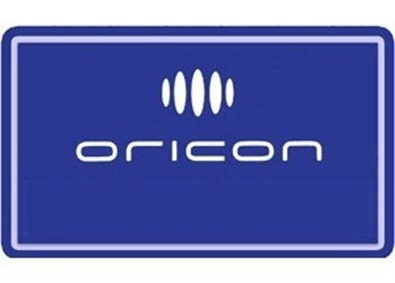 The boys of Tohoshinki with their Spring ballad "STILL" easily takes the #1 spot for the March 21st singles charts with over 138,000 sold (release details). Dropping out of the #1 spot and landing in the #2 spot is Arashi and their single "Wild at Heart" selling just over 46,000 but that makes their 2 week total nearly 600,000 copies sold (release details).
The girls from RAINBOW and their new Japanese single "Gonna Gonna GO!" land in the #7 spot (release details). And sounding out the top 10 is singer/seiyuu Nana Mizuki with another release tied to the musical anime Symphogear.
The album charts get the final release from SDN48, "NEXT ENCORE" in the top spot with over 48,000 sold (release details). In the second spot with another 41,000 copies sold is Ikimonogakari and their album "NEWTRAL" which held the top spot for the past 2 weeks. They just edged out miwa and her album "guitarium" selling just over 40,000 copies. And the girls of AFTERSCHOOL with their new album "PLAYGIRLZ" has a good opening week landing in the #8 spot with over 16,000 copies sold (release details).
The complete top 10 single and album charts follow,
Singles for March 12th – 18th
| | | | | |
| --- | --- | --- | --- | --- |
| Rank |   Group/Artist | Single Title | Released | Sold |
| 1 | Tohoshinki | STILL | Mar 14th | 138,664 |
| 2 | Arashi | Wild at Heart | Mar 7th | 46,411 |
| 3 | Lead | Wanna Be With You | Mar 14th | 23,193 |
| 4 | Kyosuke Himuro | IF YOU WANT | Mar 14th | 21,104 |
| 5 | THE ALFEE | Ikiyou | Mar 14th | 19,793 |
| 6 | Nogizaka46  | Guru Guru Curtain | Feb 22nd | 14,683 |
| 7 | RAINBOW  | Gonna Gonna GO! | Mar 14th | 13,587 |
| 8 | Sata Andagi | Takaramono | Mar 14th | 12,982 |
| 9 | NMB48 | Junjyo U-19 | Feb 8th | 11,684 |
| 10 | Nana Mizuki | Symphogear Character Song Series #3 | Mar 14th | 11,308 |
---
Albums for March 12th – 18th
| | | | | |
| --- | --- | --- | --- | --- |
| Rank |   Group/Artist | Album Title | Released | Sold |
| 1 | SDN48 | NEXT ENCORE | Mar 14th | 48,085 |
| 2 | Ikimonogakari | NEWTRAL | Feb 29th | 41,994 |
| 3 | miwa | guitarium | Mar 14th | 40,597 |
| 4 | livetune feat. Hatsune Miku | Tell Your World EP | Mar 14th | 32,642 |
| 5 | 2PM | 2PM BEST 2008-2011 | Mar 14th | 29,024 |
| 6 | SKE48 (Team K) | ramune no Nomikata | Mar 14th | 21,726 |
| 7 | YELLOW FRIED CHICKENz | YELLOW FRIED CHICKENz I | Mar 14th | 20,665 |
| 8 | AFTERSCHOOL | PLAYGIRLZ | Mar 14th | 16,286 |
| 9 | Takahashi Yu | Kono Koe | Mar 14th | 13,925 |
| 10 | m-flo | SQUARE ONE | Mar 14th | 12,688 |
Source: Oricon