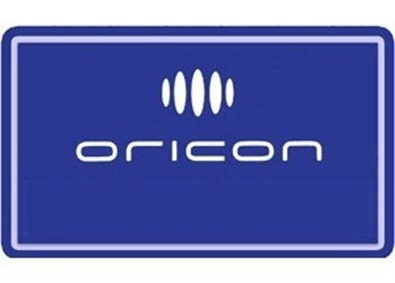 Topping this week's singles charts is new unit The MONSTERS with debut single "MONSTERS" selling over 160,000 copies. The unit consists of Yamashita Tomohisa (Yamapi) and Katori Shingo of SMAP and the song is featured as theme song for TBS drama MONSTERS in which Yamapi and Katori are co-staring.
Fourth spot goes to FTISLAND with their 9th single "Polar Star" (full music video revealed) and landing in the 7th spot is Luna Haruna with her 2nd "Overfly" featured as the new ending theme for popular anime Sword Art Online.
Topping the album charts is Mr. Children with new album "[(an imitation) blood orange]" selling a strong 530,000 copies its opening week. In the third spot is Girls Generation with their second Japanese album "Girls Generation II ~Girls & Peace~" and in fourth is rock band UVERworld with "THE ONE" that includes upcoming single "REVERSI" featured as theme song for anime movie Blue Exorcist.
Landing in the 8th spot is Shiro Sagisu with his new sound track album for the iconic anime and new movie EVANGELION 3.0 YOU CAN (NOT) REDO that opened November 17th in Japan.
The complete top 10 single and album charts follow.
Singles for November 26th – December 2nd
| | | | | |
| --- | --- | --- | --- | --- |
| Rank |   Group/Artist | Single Title | Released | Sold |
| 1 | The MONSTERS | MONSTERS | Nov 28th | 160,139 |
| 2 | Kobukuro | Kami Hikoki | Nov 28th | 40,068 |
| 3 | BOYFRIEND | Kimi to Dance Dance Dance | Nov 28th | 37,800 |
| 4 | FTISLAND | Polar Star | Nov 28th | 35,260 |
| 5 | Gen Hoshino | Shiranai | Nov 28th | 26,856 |
| 6 | S/Mileage | Samui ne | Nov 28th | 18,308 |
| 7 | Luna Haruna | Overfly | Nov 28th | 18,519 |
| 8 | Mayu Watanabe | Hikaru mono tachi | Nov 21st | 16,498 |
| 9 | Momoiro Clover Z | Saraba, Itoshiki Kanashimitachi yo | Nov 21st | 14,038 |
| 10 | FLOWER | Koibito ga Santa Claus | Nov 28th | 13,851 |
---
Albums for November 26th – December 2nd
| | | | | |
| --- | --- | --- | --- | --- |
| Rank |   Group/Artist | Album Title | Released | Sold |
| 1 | Mr. Children | [(an imitation) blood orange] | Nov 28th | 530,235 |
| 2 | Yumi Matsutoya | 40 Shunen Kinen Best Album | Nov 21st | 138,888 |
| 3 | Girls Generation | Girls Generation II ~Girls & Peace~  | Nov 28th | 116,963 |
| 4 | UVERworld | THE ONE | Nov 28th | 95,441 |
| 5 | Shota Shimizu | MELODY | Nov 28th | 28,848 |
| 6 | JUJU | BEST STORY ~LIFE~ | Nov 7th | 20,570 |
| 7 | Miliyah Kato | True Lovers | Nov 21st | 19,850 |
| 8 | Shiro Sagisu | Music from EVANGELION 3.0 YOU CAN (NOT) REDO | Nov 28th | 19,635 |
| 9 | JUJU | BEST STORY ~LOVE~ | Nov 7th | 18,603 |
| 10 | Taylor Swift | RED | Oct 24th | 14,446 |
Source: Oricon