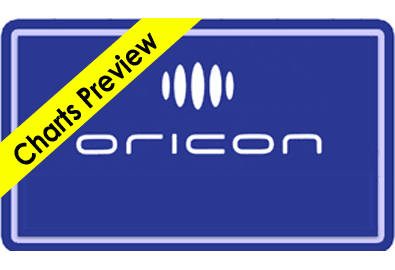 BUMP OF CHICKEN and their new single "GOOD LUCK" will easily top the singles charts based on the Oricon daily numbers with more than 135,000 sold. The single is featured as the theme song to film "Always Sanchome no Yuhi '64".  On the album side #1 is too close to call, read on for the rest of the projected top singles and who's close in the albums preview,
Singles week chart preview for January 16th – 22th 2012
The top spot on the singles is certain, second and third spots are a bit too close to call between Acid Black Cherry's 5th consecutive release single "YES" and IDOLING!!!'s new single, "MAMORE!!!" – each over 50,000 sold. We'll have to wait until the 25th for the official results.
Ikimonogakari and their single "Itsudatte Bokura wa" should land in the #4 spot this week.
Album week chart preview January 16th – 22th 2012
On the album side there will be a new number one but it's a bit close to call between ASIAN KUNG-FU GENERATION and their album "BEST HIT AKG" at just over 86,000 sold and Tokyo Jihen's last new song album "color bars" at over 79,000 sold.
EXILE and their double release "EXILE JAPAN/Solo" that includes the solo release album from member ATSUSHI will drop down to the #3 spot for the week after 3 weeks at #1 with over 40,000 sold.
Also making a good showing on the album charts is the K-ON! movie soundtrack – it should land in the top 5!
Source: Oricon daily rankings