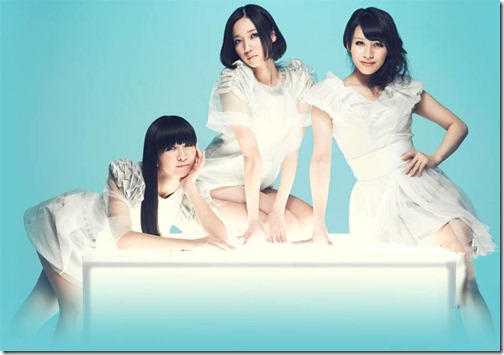 Perfume is set to release their new single "Spring of Life" on April 11th. The cover jackets have been revealed and the girls have exposed a short teaser video for the new single via their Youtube channel. The song is very much a electro-techno song and video couples that with the girls acting android/robotic. Updated release information and the teaser video follow,
Early release details have been posted previously here at Comtrya Sugoi – track list and cover jackets were still preliminary – below are the official cover jackets but track list isn't yet announced. Please check back soon for more updates.
The single will be released in 2 editions, a Limited with bonus DVD and a Regular CD-only edition – both editions offer a First Press bonus poster.
You can still get a preview of the "Spring of Life" and possible b-side song "Point" at the KIRIN website which has a pair of videos for each of the CM tie-ins for the songs ->
– KIRIN Hyouketsu Chu-Hi Fruit CM ("Point")
– KIRIN Hyouketsu Chu-Hi CM ("Spring of Life")
Teaser video follows below the updated release details….
Perfume – "Spring of Life" – release date April 11th 2012
Limited [CD+DVD] (¥1500)


Regular [CD] (¥1000)


[CD]
1. Spring of Life
2-4. tba
[CD]
1. Spring of Life (music video)
2. tba
[First Press bonus]
Poster
[CD]
1. Spring of Life
2-4. tba
[First Press bonus]
Poster
Perfume – "Spring of Life" – release date April 11th 2012