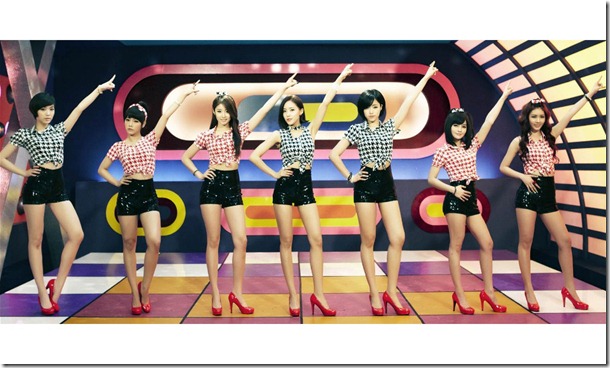 T-ARA has decided to release their first Japanese album this coming June and to promote the album they will launch a 20-day 11 performance tour in Japan beginning June 19th. Not much more is announced yet regarding the album but the tour dates and locations follow,
T-ARA just finished releasing their 3rd Japanese single "Roly-Poly" on February 29th and as projected they hit the 3rd spot on the weekly charts with over 41,000 sold. Release details on the single are [here].
Please check back to Comtrya Sugoi when details on T-ARA's first album are released.
T-ARA Japan Live Tour 2012
June 19, 2012 Great Hall in Aichi Prefecture, Aichi Prefectural Art Theater (Tuesday)
June 20, 2012, the Great Hall in Aichi Prefecture Aichi Prefectural Art Theater (Wed)
June 22, 2012 Main Hall Grand Cube Osaka, Osaka International Convention Center (Friday)
June 23, 2012 Main Hall Grand Cube Osaka, Osaka International Convention Center (Saturday)
June 24, 2012 Main Hall Grand Cube Osaka, Osaka International Convention Center (Sun)
June 25, 2012, Fukuoka Sun Palace Hotel & Hall (Mon)
June 26, 2012, Fukuoka Sun Palace Hotel & Hall (Tuesday)
June 28, 2012 Zepp Sendai in Miyagi Prefecture (Thurs)
June 30, 2012 Zepp Sapporo, Hokkaido (Sat)
July 25, 2012 Nippon Budokan, Tokyo (Wed)
July 26, 2012 Nippon Budokan, Tokyo (Thursday)
via: natalie