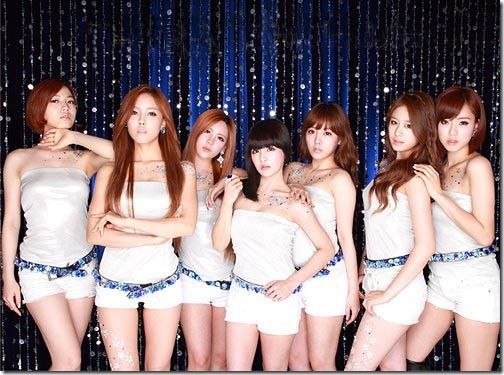 T-ARA has their first Japanese album "Jewelry Box" due out on June 6th and they have exposed updated release details. Previously we posted early information with track details and now jacket covers and more bonus details have been announced. The First Press version of the "Pearl" CD-only edition will have 1 of 8 possible CD label designs each featuring a different member of T-ARA. More updated details on the album follow,
The album comes in three editions:
– Limited "Diamond" with bonus DVD of 90 minutes of live performance at "T-ARA X'mas Premium Live" in 2011" and a large 100-page photo book.
– Limited "Sapphire" with bonus DVD with 60 minute documentary footage "History of T-ARA" and a 32-page photo book.
– Regular "Pearl" CD-only.
All editions include a trading card ( 1 of 8 ) and a lottery application for special live(s) performance at Budokan which is during their "T-ARA JAPAN TOUR 2012 ~Jewelry box~" concert tour.
First Press versions are offered on all three editions and give you an additional "raw photo" bonus that is different depending on where you purchase. The EMI SHOP, TSUTAYA, HMV, Tower Records, Shenseido, Wonder Goo, Denki, Yamano will have different photos – this sample is for all other shops: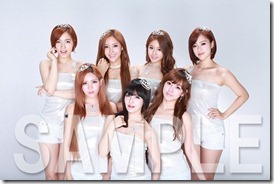 First Press on the "Pearl" edition additionally will have 1 of 8 CD label designs and the first 3 samples have been revealed (click any photo to enlarge):
T-ARA also has their 4th Japanese single upcoming for release on May 23rd – "Lovey-Dovey" – checkout the release details and full length music video recently posted here at Comtrya Sugoi.
T-ARA – "Jewelry Box" – release date June 6th 2012
Limited Diamond [CD+DVD] (¥6800)


Limited Sapphire [CD+DVD] (¥3600)


[CD]
1. Bo Peep Bo Peep
2. LOVE ME! ~Anata no Sei de Kurui-so~
3. Apple is A
4. Keep Out (Japanese original)
5. T.T.L. ~Time to Love~
6. Roly-Poly
7. Breaking Heart ~Watashi go Totemo Itakute~
8. Kojinmaru ~uso~
9. Ueironi
10. yayaya
11. Cry Cry
12. Lovey-Dovey
13. T-ARATiC MAGiC MUSiC (Japanese original)
[DVD]
1. T-ARA X'mas Premium Live" in 2011 (90 min)
[bonus]
Photo book 100pg
[CD]
1. Bo Peep Bo Peep
2. LOVE ME! ~Anata no Sei de Kurui-so~
3. Apple is A
4. Keep Out (Japanese original)
5. T.T.L. ~Time to Love~
6. Roly-Poly
7. Breaking Heart ~Watashi go Totemo Itakute~
8. Kojinmaru ~uso~
9. Ueironi
10. yayaya
11. Cry Cry
12. Lovey-Dovey
13. T-ARATiC MAGiC MUSiC (Japanese original)
[DVD]
1. History of T-ARA (60min)
[bonus]
Photo book 32pg
Regular Pearl [CD] (¥3000)


[CD]
1. Bo Peep Bo Peep
2. LOVE ME! ~Anata no Sei de Kurui-so~
3. Apple is A
4. Keep Out (Japanese original)
5. T.T.L. ~Time to Love~
6. Roly-Poly
7. Breaking Heart ~Watashi go Totemo Itakute~
8. Kojinmaru ~uso~
9. Ueironi
10. yayaya
11. Cry Cry
12. Lovey-Dovey
13. T-ARATiC MAGiC MUSiC (Japanese original)