September 10, 2012
-
toyNN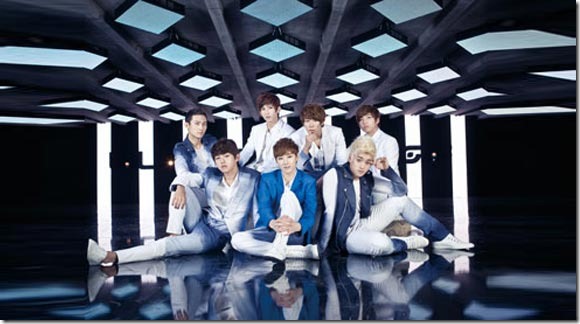 Korean group U-KISS has announced their 5th Japanese single! Their new single which isn't yet titled comes in two editions and both offer First Press bonuses. The new single is described as a ballad appropriate for the coming winter holidays. U-KISS has scheduled the new single to hit stores on November 21st – read on for more early details and pre-order link…
~ titled "Distance…" updated details and new release date reported – here ~
U-KISS just released their 4th Japanese single "One of You" on September 5th. To celebrate the release the group held a special live event at the venerable Nippon Budokan on the single's release date. Tickets to the event included a photo book and Limited Budokan version of single "One of You".
The group is also readying their 1st Japanese album "DORADORA + THE SPECIAL TO KISSME [Believe]" (early title: DORADORA License Ban). The album will be release September 26th.
U-KISS's 5th Japanese single is offered in two editions,
– Limited with bonus DVD that includes music video and off-shoot footage for title track plus special event lottery ticket. First Press version adds bonus photo.
– Regular CD-only with bonus CD track. First Press version add bonus photo.
Additional details on the new single will be announced so come back to Comtrya Sugoi for updates.
U-KISS – 5th Japanese single (untitled) – release date November 21sr 2012
Limited [CD+DVD] (¥1890)


Regular [CD] (¥1050)


[CD]
1. title track (tba)
2. tba
3. tba
4. tba
[DVD]
1. title track (music video)
2. title track (off shoot)
[CD]
1. title track (tba)
2. tba
3. tba
4. tba
5. tba (bonus track)