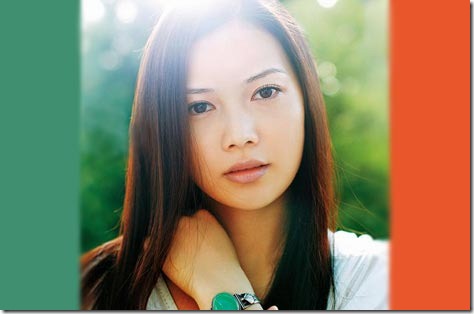 YUI has announced a pair of greatest hits compilation albums "Orange Garden Pop" and "Green Garden Pop". The albums feature 18 songs each from YUI's 21 singles plus more for a total of 36 tracks. The albums are available separately in both Limited and Regular editions plus there is a paired release with both albums that includes a special bonus. All editions of "Orange Garden Pop" and "Green Garden Pop" are scheduled for release on December 5th – read on for more details…
~ updated details ~
Singer and songwriter YUI debut back in 2005 when she was 17 and has released 21 singles (+1 indie) and 5 albums in her 8 year career. YUI has written and composed nearly all of her hit singles such as "Life" and "Rolling Star" featured as ending and opening themes for anime BLEACH, "Again" featured as opening theme for Fullmetal Alchemist: Brotherhood, and her most recent single "fight" specifically produced for the 79th NHK "NCon 2012" Junior High School Chorus contest (released September 5th).
YUI has also just released a tribute album "SHE LOVES YOU" with 14 of YUI's songs covered by other female artists on October 24th. The album features YUI covering her own "CHE.R.RY" bossa nova style, SCANDAL covering "How crazy", Shoko Nakagawa covering "Rolling star", Eir Aoi covering "GLORIA", Stereopony covering "again", and more. Additional details are available in an earlier report.
The new compilation albums "Orange Garden Pop" and "Green Garden Pop" each come in two editions plus a paired release with special bonus,
– Limited with bonus DVD (contents to be announced). Each with a different 18 CD-tracks and DVD contents.
– Regular CD-only. Each with 18 different CD-tracks.
– Paired Limited editions with bonus "White Book".
– Paired Regular editions with bonus "White Book".
Full track lists and bonus details will be announced so check back to Comtrya Sugoi for updates.
YUI – "Orange Garden Pop" – release date December 5th 2012
Limited [CD+DVD] (¥3300)


Regular [CD] (¥3000)


[CD]
contents to be announced
[DVD]
contents to be announced
[CD]
contents to be announced
YUI – "Green Garden Pop" – release date December 5th 2012
Limited [CD+DVD] (¥3300)


Regular [CD] (¥3000)


[CD]
contents to be announced
[DVD]
contents to be announced
[CD]
contents to be announced
YUI – "Orange Garden Pop" paired "Green Garden Pop" – release date December 5th 2012
Limited [2CD+2DVD] (¥6600)


Regular [2CD] (¥6000)


[CD2]
Orange Garden Pop & Green Garden Pop
[DVD2]
Orange Garden Pop & Green Garden Pop
[CD2]
Orange Garden Pop & Green Garden Pop