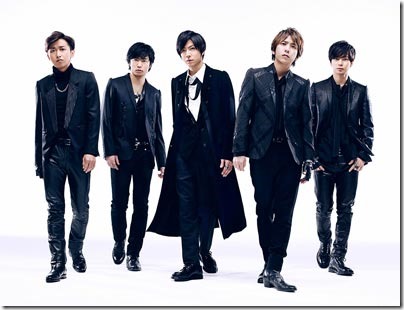 Arashi has announced their 2nd single for 2013 "Endless Game" with title track featured as theme for TV drama series "Kazoku Game" staring member Sho Sakurai. Single "Endless Game" is the popular vocal group's 41st single and its scheduled to be in stores May 29th 2013 – read on for more details.
Arashi released their first single of 2013 "Calling X Breathless" that features song "Calling" with tie-in as the theme song for TV drama series "Last Hope" staring group member Masaki Aiba. The other title track "Breathless" is featured as theme for movie "Platinum Data" that stars member Ninomiya Kazunari. Single "Calling X Breathless" hit stores March 6th 2013 and fans showed their support giving Arashi another #1 single with over 756,000 copies sold.
TV series "Kazoku Game" is adapted from Honma Yohei's award-winning novel and previously has been adapted several times into live-action movies and drama series. The story revolves around an eccentric home tutor named "Yoshimoto" (played by Sakurai), who is hired to teach the second son of the Numata family. While being tossed around by the weird and unconventional home tutor, the remedial student and his family gradually start changing.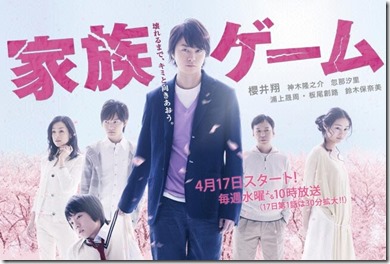 "Kazoku Game" begins airing on Fuji TV (every Wednesday at 10:00 pm) starting April 17th 2013.
Single "Endless Game" comes on two editions with different coupling tracks,
– Limited with DVD that includes music video for title track.
– Regular CD-only with bonus coupling track and karaoke tracks for title song and both coupling tracks.
Cover jackets and more details will be announced so come back to Comtrya Sugoi for updates.
Enjoy the trailer for TV series "Kazoku Game" after the release details.
Arashi – "Endless Game" – release date May 29th 2013
Limited [CD+DVD] (¥1470)


Regular [CD] (¥1200)


[CD]
1. Endless Game
2. Magic Hour
3. Magic Hour (off vocal)
[DVD]
1. Endless Game (music video)
[CD]
1. Endless Game
2. Intergalactic
3. Monochrome
4. Endless Game (off vocal)
5. Intergalactic (off vocal)
6. Monochrome (off vocal)
Arashi Official website (Johnny's Net)
Arashi Official website (J-Storm)