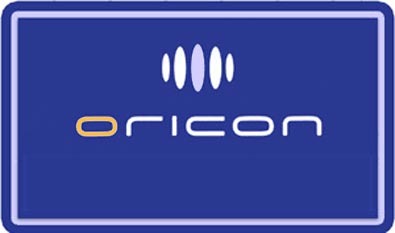 Topping the singles charts is powerful male vocal group Arashi with double-a side single "Calling X Breathless" selling a strong 756,000 copies. Both songs have tie-ins to productions that star group members (more details). In the #6 spot is unit EGOIST (ryo producing, chelly vocals) with their 4th single "All Alone With You" featured as the second ending theme for anime PSYCHO-PASS.
On the album charts its Korean power duo Tohoshinki (TVXQ) with their new Japanese album "TIME" selling over 243,000 copies (more details). In the #3 spot is Acid Black Cherry (yazu) who continues the winter season trend of cover albums with "Recreation 3". Landing in the #9 spot is GRANRODEO with their greatest hits album "Greatest Hits ~ GIFT REGISTRY ~".
The complete top 10 single and album charts follow.
Singles for March 4th – 10th
| | | | | |
| --- | --- | --- | --- | --- |
| Rank |   Group/Artist | Single Title | Released | Sold |
| 1 | Arashi | Calling | Breathless  | March 6th | 756,410 |
| 2 | Tegomass | Sayonara ni Sayonara | March 6th | 69,087 |
| 3 | Porno Graffitti | Matataku hoshi no shita de  | March 6th | 34,718 |
| 4 | Namie Amuro | Big Boys Cry | Beautiful | March 6th | 23,113 |
| 5 | SMAP | Mistake! / Battery | Feb 27th | 21,061 |
| 6 | EGOIST | All Alone With You | March 6th | 20,965 |
| 7 | μ's (Muse) | Korekara no Someday / Wonder Zone | March 6th | 13,462 |
| 8 | AKB48 | So long ! | Feb 20th | 13,367 |
| 9 | Nothing's Carved in Stone | Out of Control | March 6th | 10,993 |
| 10 | Hypecreep | Shakai no mado | March 6th | 10,125 |
---
Albums for March 4th – 10th
| | | | | |
| --- | --- | --- | --- | --- |
| Rank |   Group/Artist | Album Title | Released | Sold |
| 1 | Tohoshinki (TVXQ) | TIME | March 6th | 243,827 |
| 2 | ONE OK ROCK | I x life = | March 6th | 118,864 |
| 3 | Acid Black Cherry | Recreation 3 | March 6th | 51,625 |
| 4 | Shonan no Kaze | Shonannookaze -2023- | March 6th | 45,047 |
| 5 | Glutamine | EXIT TUNES PRESENTS Ru – Sonna Fuinki de Utattemita – | | 30,631 |
| 6 | NMB48 | Teppen Tottande! | Feb 27th | 18,253 |
| 7 | illion | UBU | March 6th | 17,869 |
| 8 | MISIA | Super Best Records ~15th Celebration~ | Feb 20th | 15,164 |
| 9 | GRANRODEO | Greatest Hits ~ GIFT REGISTRY ~   | March 6th | 13,335 |
| 10 | CODE-V | Ubu | March 6th | 13,181 |
Source: Oricon