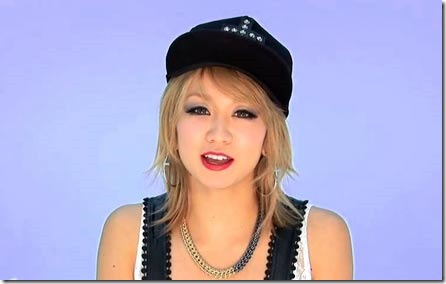 Koda Kumi is getting ready to drop her new single "Summer Trip" and revealed a PV music video for lead track "LALALALALA" filmed at Venice Beach California and a video message discussing the new album. Plus new bonus details announced. Koda Kumi's 55th single "Summer Trip" comes on two editions that hit stores July 31st 2013 – promotional videos and more details follow.
Koda Kumi just finished her major arena live events for the "Koda Kumi Live Tour 2013 ~ JAPONESQUE" (the events to support her 2012 album JAPONESQUE had been delayed over a year due to her pregnancy and marriage last year). The Yokohama Arena events recorded for later release,
– June 21 6:00pm & June 22 5:00pm Castle Hall Osaka
– June 29th 5:00pm & June 30th 3:00pm Yokohama Arena
Koda Kumi has also announced live house event for fan-club members. She last held these types of lives 5 years ago which will hit 9 smaller venues with 19 total events current scheduled for the fall (link to fan-club below),
– October 27th 3:00pm & 6:30pm Club Junk Box, Nagano
– October 29th, 30th, 31st 6:00pm Zepp DiverCity, Tokyo
– November 2nd 6:30pm Zepp Sapporo
– November 4th 2:45pm & 6:30pm Rensa, Sendai
– November 6th & 7th 6:00pm Zepp, Nagoya
– November 9th 2:45pm & 6:30pm BLUE LIVE, Hiroshima
– November 16th 3:00pm & 6:30pm SOUND SHOWER ark, Shizuoka
– November 21st & 22nd 5:30pm Zepp, Fukuoka
– November 26th, 27th, 28th 6:00pm Zepp, Namba
Single "Summer Trip" renews Koda Kumi's summer themed single releases after a hiatus last year when she was becoming a first time mother. The single comes on two editions with 3 songs,
– Limited with DVD with two music videos and off-shoot footage.
– Regular CD-only.
Both editions offer a serial code (limited supplies) for apply for mini-live release events. 10,000 winners will be notified for time and place (Kanto area) beginning in September 2013. Submission deadline August 5th 2013.
Watch the preview music video for "LALALALALA" and message from Koda Kumi below the release details.
Koda Kumi "Summer Trip" – release date July 31st 2013
Limited [CD+DVD] (¥1890)


Regular [CD] (¥1260)


[CD]

1. Radio Show Start〜LALALALALA〜 【Intro】
2. LALALALALA
3. Show Time〜IS THIS TRAP? 【Interlude】
4. IS THIS TRAP?
5. Show Time〜TOUCH DOWN〜【Interlude】
6. TOUCH DOWN
7. Radio Show End【Outro】
[DVD]
1. LALALALALA (music video)
2. TOUCH DOWN
3. Making-of footage

[CD]

1. Radio Show Start〜LALALALALA〜 【Intro】
2. LALALALALA
3. Show Time〜IS THIS TRAP? 【Interlude】
4. IS THIS TRAP?
5. Show Time〜TOUCH DOWN〜【Interlude】
6. TOUCH DOWN
7. Radio Show End【Outro】