December 29, 2013
-
toyNN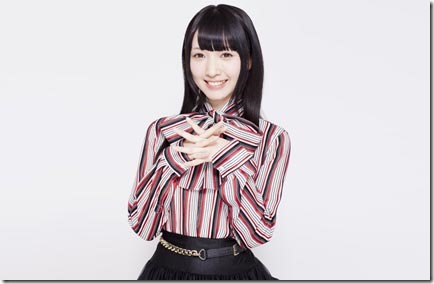 Yurika Endo has updated the release details for her debut solo single Monochrome Overdrive – jacket covers, full track list, and bonuses unveiled. Her first single gets tie-up as ending theme for anime Z/X IGNITION plus the rookie voice actress is voicing supporting character Aina Mikage in the anime. Single Monochrome Overdrive comes on two editions that hit stores February 5th 2014 – release details plus song and anime previews follow.
Yurika Endo (19) was a finalist at the 6th Anison Grand Prix 2012 and was awarded the Grand Prix at the 2nd Pony Canyon Voice Audition Grand Prix 2012. She made her singing debut as one part of YURI*KARI with fellow Pony Canyon rookie Karin Takahashi. The duo released their first single Kimi to Futari (2013.04.17) with tie-up as the ending theme for anime The Severing Crime Edge.
Anime Z/X IGNITION is adapted from card game Z/X Zillions of Enemy X (also adapted as PS3 game and manga series). In the future five portals to parallel worlds appear suddenly and strange creatures begin to invade earth. The five portals are gateways to five different timelines. The invading forces battle each other to ensure their timeline is the one that survives. The key (of course) is a card-shaped device.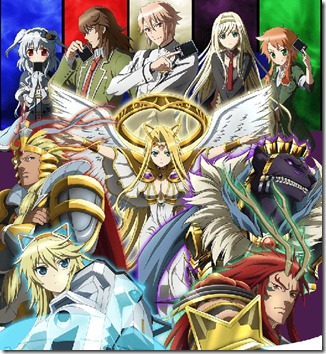 The anime begins airing in Japan January 9th 2014 (more details at official website – link below). Availability outside of Japan not yet announced.
The anime's opening theme EX:FUTURIZE is the 4th solo single from Yoko Hikasa (more details).
Yurika Endo is holding launch events to support her debut single Monochrome Overdrive. The events will be mix of mini-live, handshake, and goods delivery. Event tickets distributed to purchasers of the single at the target stores,
– Feb. 5th 2014 5:30pm Animate Akihabara (Yurika Endo store manager – CD delivery and handshake).
– Feb. 9th 2014 3:30pm Sofmap Akihabara (mini-live, bonus card).
– Feb. 14th 2014 5:30pm Gamers head office Akihabara (mini-live, handshake, Valentine card!)
– Feb. 23rd 2014 5:30pm Tower Records Shinjuku (mini-live, signing, handshake)
– March 1st 2014 1:30pm Toranoana Akihabara (mini-live, handshake, bonus poster delivery)
Single Monochrome Overdrive title song is a collaboration with HISASHI – guitarist of rock band GLAY and comes on two editions (details subject to change),
– Limited with DVD that includes music video for title track. Includes two Aina Mikage anime themed cards and bonus photo (varies by store).
– Regular CD-only. First Press version adds the two cards and bonus photo.
Watch the preview for anime Z/X IGNITION and audio preview for Monochrome Overdrive after the release details.
Yurika Endo – Monochrome Overdrive – release date February 5th 2014
Limited [CD+DVD] (¥1800)

Regular [CD] (¥1200)

[CD]
1. Monochrome Overdrive
lyrics: HISASHI, composer: HISASHI, arrangement: HISASHI, DJ Mass, Shoko Mochiyama

2. REBORN
lyrics: Sonomi Tameoka, composer: Glow, arrangement: Yukihiro Fukutomi

3. Monochrome Overdrive (off vocal)
3. REBORN (off vocal)
[DVD]
1. Monochrome Overdrive (music video)

[CD]
1. Monochrome Overdrive
2. REBORN
3. Monochrome Overdrive (off vocal)
3. REBORN (off vocal)