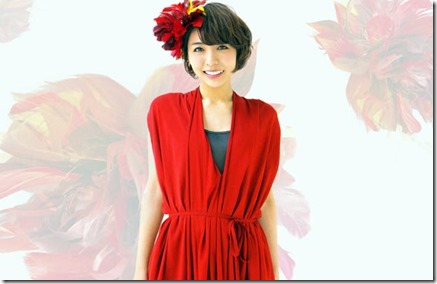 Aki Toyosaki (豊崎愛生) revealed more details for her 10th single Delight (ディライト) – jacket covers, full track list, and more unveiled. Her first single of 2014 Delight comes on two editions that hit stores on March 19th 2014 – updated details follow.
Popular voice actress and singer Aki Toyosaki most recently released her 2nd album Love letters on September 25th 2013. Before that her 9th single CHEEKY released on August 28th 2013. This winter 2014 anime season she's busy voicing Kon (Tokyo Ravens) and Funabori (D-Fragments).
Aki Toyosaki is also a member of group Sphere with other voice actresses (seiyuu) Ayahi Takagaki, Haruka Tomatsu, and Minako Kotobuki. The group just celebrated their 5th anniversary with 14th single Eternal Tours releasing February 26th 2014. Fans showed their support pushing the single to #5 on the weekly Oricon charts.
Sphere also just announced their 15th single Kasuka na Hisoka na Tashika na Mirai (微かな密かな確かなミライ) with tie-up as the ending theme for upcoming anime Nanana's Buried Treasure (龍ヶ嬢七々々の埋蔵金, Ryūgajō Nanana no Maizōkin). The single is set for release on May 14th 2014.
Aki Toyosaki's 10th single Delight comes on two editions,
– Limited with DVD containing music video for title track, deluxe packaging, and awards application flyer.
– Regular CD-only. First Press version adds deluxe packaging and awards application flyer.
Selected stores offer bonus photo – varies by store and while supplies last (check your store),
Aki Toyosaki (豊崎愛生) – Delight – release date March 19th 2014
Limited [CD+DVD] (¥1800)

Regular [CD] (¥1300)

[CD]
1. Delight
2. O Sanpo no Uta
3. Delight (off vocal)
[DVD]
1. Delight (music video)
2. Delight (TV CM spots)
[CD]
1. Delight
2. O Sanpo no Uta
3. Delight (off vocal)