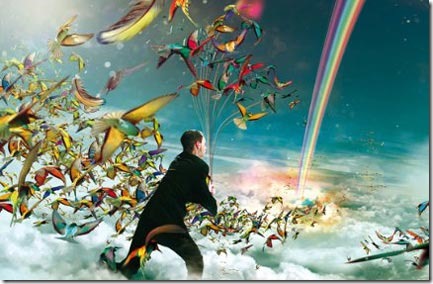 flumpool is getting ready to release their first greatest hits album The Best 2008-2014 "MONUMENT" and unveiled the jacket covers and previously revealed as PV for new song Asu e no Sanka (明日への賛歌) with tie-up as the theme song for Fuji TV Mezamashi TV. Double-CD album The Best 2008-2014 "MONUMENT" comes on two editions hitting stores May 21st 2014 – updated details and PV follow.
The album also includes new song Believers High (ビリーバーズ・ハイ) featured as the opening theme for new anime Captain Earth. A DVD single with the new song releases simultaneously with the album (more details).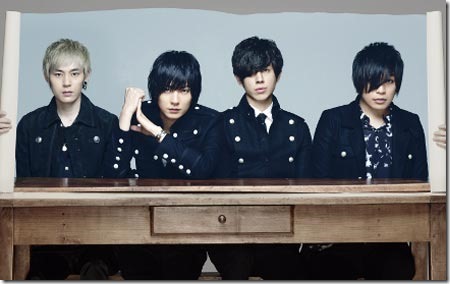 flumpool has recently launched new tour MOMENT 5th Anniversary tour 2014. that's planned for 28 performances. The tour started April 19th & 20th 2014 at Sun Palace Fukuoka and winds up with arena performances at Castle Hall Osaka August 23rd & 24th 2014. More details at special website (link below).
Album The Best 2008-2014 "MONUMENT" comes on two editions. Bonus photo available at most stores with 1000 randomly autographed by the band (photo varies by store, check your store for availability),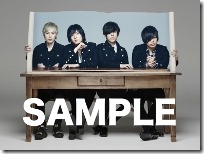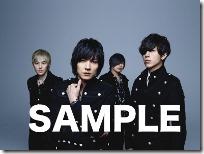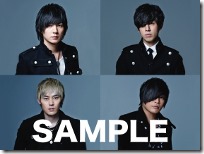 ,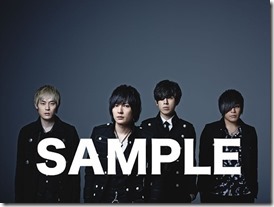 Music video for Asu e no Sanka and the trailer for anime Captain Earth featuring the opening theme Believers High follow after the release details.
flumpool – The Best 2008-2014 "MONUMENT" – release date May 21st 2014
Limited [CD2+DVD] (¥3700)

Regular [CD2] (¥3200)

[CD1]
1. Hana ni Nare
2. Hoshi ni negai wo
3. Donna mirai ni mo ai wa aru
4. Harukaze
5. Kimi wo tsurete
6. Binetsu refrain
7. Belief ~ Haru wo matsukun he
8. MW ~ Dear Mr. & Ms. Picaresque
9. labo (Re-format)
10. two of us
11. Tsuyoku hakanaku
12. Over the rain ~ Hikari no hashi ~
13. Believers High (new)
14. Kakusei Identity
15. Shou
[CD2]
1. Asu e no Sanka
2. reboot ~ Akiramenai uta ~
3. Taisetsuna mono wa kimi igai ni miataranakute
4. Kotoshi no sakura
5. Zanzo
6. Because… I am
7. Touch
8. Answer
9. Ii Janai?
10. Mistumeteitai
11. Hydrangea
12. Snowy Nights Serenade ~Kokoro made mo tsunagitai~
13. Natsu Dive
14. Kimi ni Todoke
15. Flame
[DVD]
1. Album recording documentary
2. Live Studio recording
    – Hydrangea
   – labo (Re-format)
   – Asu e no Sanka
3. Over the rain ~ Hikari no hashi ~ (music video)
[CD1]
1. Hana ni Nare
2. Hoshi ni negai wo
3. Donna mirai ni mo ai wa aru
4. Harukaze
5. Kimi wo tsurete
6. Binetsu refrain
7. Belief ~ Haru wo matsukun he
8. MW ~ Dear Mr. & Ms. Picaresque
9. labo (Re-format)
10. two of us
11. Tsuyoku hakanaku
12. Over the rain ~ Hikari no hashi ~
13. Believers High (new)
14. Kakusei Identity
15. Shou
[CD2]
1. Asu e no Sanka
2. reboot ~ Akiramenai uta ~
3. Taisetsuna mono wa kimi igai ni miataranakute
4. Kotoshi no sakura
5. Zanzo
6. Because… I am
7. Touch
8. Answer
9. Ii Janai?
10. Mistumeteitai
11. Hydrangea
12. Snowy Nights Serenade ~Kokoro made mo tsunagitai~
13. Natsu Dive
14. Kimi ni Todoke
15. Flame
flumpool Best 2008-2014 MONUMENT special website
flumpool 5th Anniversary Tour 2014 special website