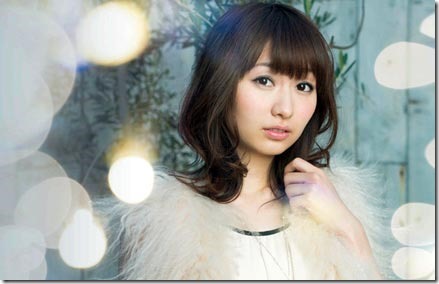 Haruka Tomatsu unveiled the title of her upcoming single Fantastic Soda!!. Her 13th single is planned for two editions scheduled for release on July 30th 2014 – more details follow…
~ jacket covers and more revealed ~
Singer and voice actor Haruka Tomatsu most recently released single Hikari Gift on January 15th 2014 (more details). Previously she released single PACHI PACHI PARTY on July 10th 2013 (more details).
Haruka Tomatsu is also one part of group Sphere along with other singer/voice actors Aki Toyosaki, Ayahi Takagaki, and Minako Kotobuki. They just released 4th album 4 colors for you on June 25th 2014. The album includes five singles and new songs including lead song NEVER ENDING PARTY!!!! for 13 total tracks. More details and audio preview.
Haruka Tomatsu will have a busy summer anime season voicing a number of key characters including Mibu Sayaka (The irregular at magic high school) and Asuna (Sword Art Online II).
Single Fantastic Soda!! comes on two editions (details subject to change). Full track list, jacket covers, and bonus details coming – follow Comtrya Sugoi for updates.
Haruka Tomatsu – Fantastic Soda!! – release date July 30th 2014
Limited [CD+DVD] (¥1713)


Regular [CD] (¥1241)


[CD]
1. Fantastic Soda!!
2. undecided
3. undecided
4. undecided
[DVD]
1. Fantastic Soda!! (music video)
2. undecided
[CD]
1. Fantastic Soda!!
2. undecided
3. undecided
4. undecided
Haruka Tomatsu Official website