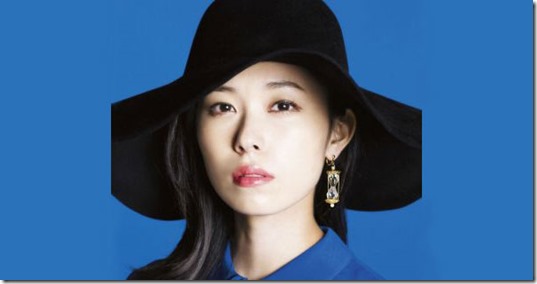 Minako Kotobuki (寿美菜子) updated the details for album Tick – full track list, jacket covers, and bonuses revealed. Her 2nd album includes three singles, new songs, and more for 12 total tracks. Album Tick has two editions hitting stores September 17th 2014 (her 23rd birthday!) – updated details follow.
Voice actor and singer Minako Kotobuki's (22) new album includes her 7th solo single Believe x released on April 16th 2014 (more details) plus her 6th single pretty fever (2013.11.20) and 5th single Prism (2013.06.19).
Talented voice actor Minako Kotobuki currently voices Takasaki Natsu (Baby Steps) and Ryujin Tomoko (MAJIN BONE). She will be voicing Nug Noredo in anticipated upcoming anime Gundam Reconquista in G (Oct 2014).
In addition to voice acting and solo releases Minako Kotobuki is part of popular unit Sphere with other voice actors Aki Toyosaki, Haruka Tomatsu, and Ayahi Takagaki. They released 4th album 4 colors for you on June 25th 2014 and are in the middle of Sphere's Eternal Live Tour 2014.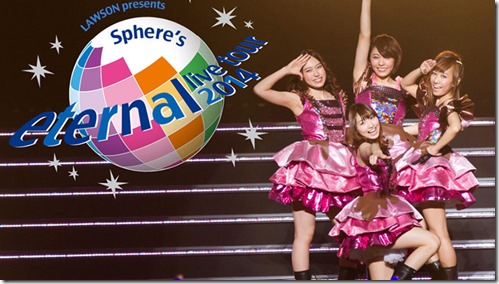 The tour hits 10 venues with 12 performances that started July 13th 2014 at Saitama City Cultural Hall and the unit just performed at Fukuoka Civic Hall on September 6th 2014. More tour details at special site (link below).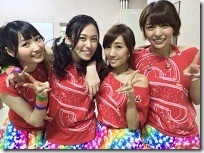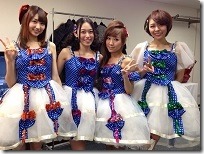 Sphere recently announced their first Best Album planned for release in 2015. Fans can vote now for their favorite songs to be included on the album at special site. Voting tickets included with their 4th album, fan club, and other methods are required. More details at special site (link below).
Album Tick comes on two editions. The Limited edition includes 3-way deluxe case and awards lottery ticket plus the Blu-ray contains live performance digest captured during the Minako Kotobuki Second Live Tour "make X" held June 1st 2014 at Sonic City Omiya. Regular edition includes award lottery ticket.
Selected stores offer bonus clear file and postcard on either edition of the new album (while supplies last). Postcard image varies by store – check your store for availability (animate, Gamers, HMV, Tower Records, and more).
Minako Kotobuki – Tick – release date September 17th 2014
Limited [CD+BD] (¥4167)


Regular [CD] (¥2870)


[CD]
1. FLY @WAY
2. pretty fever
3. Believe x
4. MAGNETICA
5. I wanna be my precious one
6. Prism
7. HAPPY HAPPY LIFE
8. Kosaten
9. girly highester!
10. Ureiboshi
11. Chisana Tegami
12. Music Star (recorded live) 
[BD]
1. Minako Kotobuki Second Live Tour "make X" (digest)
– Kokorosukai
– Shiny+
– Kosaten
– echo hearts
– Startline
– Believe x
– girly highester!
[CD]
1. FLY @WAY
2. pretty fever
3. Believe x
4. MAGNETICA
5. I wanna be my precious one
6. Prism
7. HAPPY HAPPY LIFE
8. Kosaten
9. girly highester!
10. Ureiboshi
11. Chisana Tegami
12. Music Star (recorded live)
Sphere Official website (Planet Sphere)