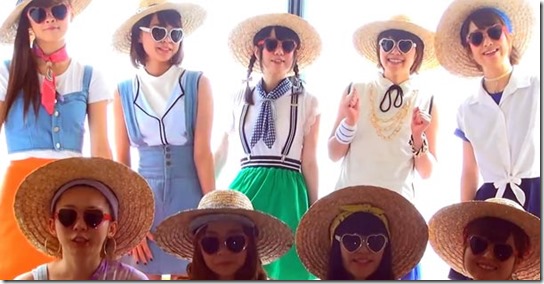 Idol groups Negicco and Especia have formed a special combined unit Negipecia. The unit will release single Girl's Life on August 26th 2014 and holding special live events leading up to the single's release. More details and promotional video for the single follows…
~ jacket covers and coupling track MV revealed ~
Local idol group Negicco based out of Niigata is starting their 11th year of activities and most recently released 14th single Sunshine Nihonkai (サンシャイン日本海) on July 22nd 2014. Fans showed great support pushing it to #11 on the weekly Oricon charts.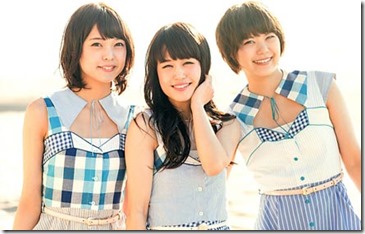 Idol unit Especia based in Osaka has just entered their 3rd year since forming and released 1st full album GUSTO on May 28th 2014.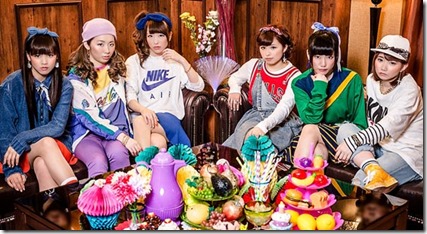 The special combined 9-member unit Negipecia will hold a 2-man live tour with performances in Osaka, Niigata, and Tokyo,
– August 9th 2014 3:00pm Music Club JANUS, Osaka
– August 17th 2014 4:00pm GOLDEN PIGS READ STAGE, Niigata
– August 26th 2014 6:00pm LIGUIDROOM Ebisu, Tokyo
At all venues fans ordering the collaboration single get a award ticket for either a handshake meeting with Negicco or Especia. Fans of Especia with additional award ticket(s) get a photo with member(s) (2 tickets = handshake and one member photo though 7 tickets = handshake and photos with all six members). More details on the live events at event website (link below).
Jacket covers and more details coming – follow Comtrya Sugoi for updates. Preview music video for Girl's Life after the release details.
Negipecia (Negicco x Especia) – Girl's Life – release date August 26th 2014
Negipecia ver. [CD] (¥741)


Negicco ver. [CD] (¥1000)


[CD]
1. Girl's Life
2. Girl's Life (off vocal)
[CD]
1. Girl's Life
2. Mizugi Yukata Hanabi Senobi (Negicco ver.)
3. Mizugi Yukata Hanabi Senobi (off vocal)
4. Life is Candy Travel (Negicco)(PellyColo remix)
Especia ver. [CD] (¥1000)


Negipecia 12inch [Vinyl] (¥2000)


[CD]
1. Girl's Life
2. Mizugi Yukata Hanabi Senobi (Especia ver.)
3. Mizugi Yukata Hanabi Senobi (off vocal)
4. Adventure wa Giniro ni (Especia)(521 remix)
[10" vinyl]
1. Girl's Life
2. Girl's Life (off vocal)
3. Mizugi Yukata Hanabi Senobi (Negicco ver.)
4. Mizugi Yukata Hanabi Senobi (Especia ver.)