September 18, 2014
-
toyNN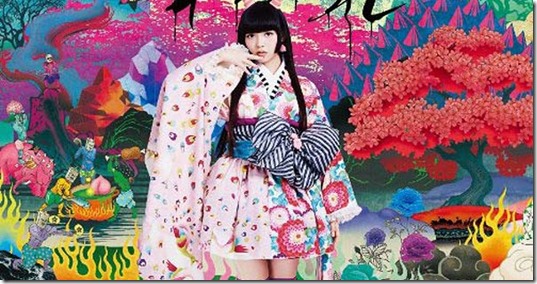 Uesaka Sumire revealed details for new single Enma Daio ni Kiite Goran (閻魔大王に訊いてごらん) with tie-up as the ending theme for OAD episodes of anime Hozuki no Reitetsu. Uesake Sumire also continues in the supporting roll of Peach Maki in the dark-comedy anime. Single Enma Daio ni Kiite Goran has music by Iwahashi Seima (岩橋星実) (Elements Garden) and comes on three editions releasing December 10th 2014 – more early details and new anime trailer follow.
~ updated details ~
Most recently singer and voice actor Uesaka Sumire (22) release her 4th single Kitare! Akatsuki no Doushi (来たれ! 暁の同志) on July 16th 2014. She simultaneously released a live Blu-ray/DVD capturing her Nakano Sun Plaza February 11th 2014 event Daiichikai Kawa Buro Soukekki Shuukai.
Previously she provided anime Hozuki no Reitetsu's ending theme with her 3rd single Parallax View (2014.03.05) (more details).
Anime Hozuki no Reitetsu, adapted from manga by Natsumi Eguchi, follows the story of Hozuki the aide to Hell King Enma. Hozuki attempts to resolve the various problems and conflicts in Hell. Calm though sadistic Hozuki still finds time for his hobbies including raising Goldfish flowers.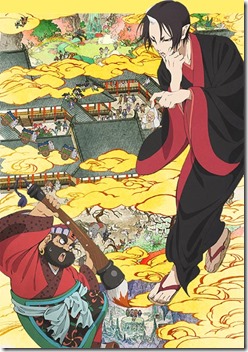 WIT Studio (Attack on Titan) produces the dark supernatural comedy anime with veteran voice actors Hiroki Yasumoto as Hozuki, Eri Kitamura as Oko, and Takashi Nagasako as King Enma. Anime Hozuki no Reitetsu aired 13-episodes starting January 2014 in Japan and provider Crunchyroll – check our Crunchyroll updates page for all the latest anime episodes or hit the link for Hozuki no Reitetsu for episodes and related stores.
The OAD (original animation DVD) episodes are included with the manga's Volume 17 (Feb. 23rd 2015), 18 (May 22nd 2015), and 19 (August 21st 2015).
Single Enma Daio ni Kiite Goran (閻魔大王に訊いてごらん)  comes on three editions (details subject to change). Limited Pressing anime themed has illustrated jacket cover and available through March 2015. Regular edition includes additional coupling track.
Teaser trailer for the upcoming Hozuki no Reitetsu OVA episodes after release details.
Uesaka Sumire – Enma Daio ni Kiite Goran (閻魔大王に訊いてごらん) – release date December 10th 2014
Limited [CD+DVD] (¥1700)


Limited Pressing Anime [CD] (¥1500)


[CD]
1. Enma Daio ni Kiite Goran
music: Iwahashi Seima (Elements Garden)

2. untitled
3. Enma Daio ni Kiite Goran (off vocal)
4. untitled (off vocal)
[DVD]
1. Enma Daio ni Kiite Goran (music video)

[CD]
1. Enma Daio ni Kiite Goran
2. untitled
3. Enma Daio ni Kiite Goran (off vocal)
4. Enma Daio ni Kiite Goran (TV-size)
Regular [CD] (¥1200)


 
[CD]
1. Enma Daio ni Kiite Goran
2. untitled
3. untitled
4. Enma Daio ni Kiite Goran (off vocal)
5. untitled (off vocal)
6. untitled (off vocal)
 
Uesaka Sumire official website (StarChild)