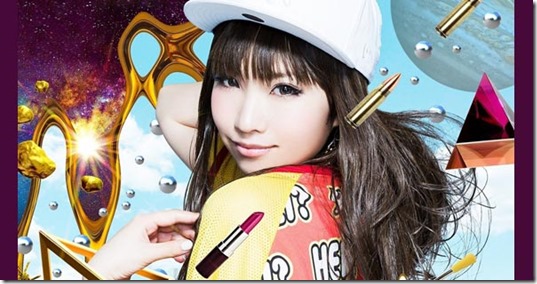 ZAQ provides the ending theme OVERDRIVER for anime RAIL WARS! She writes, composes, and performs her 6th single and has added the jacket covers plus full track list and bonuses to complete the details. Single OVERDRIVER comes on two editions releasing August 20th 2014 – all the details and preview music video follow.
Talented songwriter and singer ZAQ released her first album NOISY Lab. on April 16th 2014. The album includes her first five singles – all featured as anime opening theme songs plus new songs for 13 total tracks. Fans showed their support pushing album NOISY Lab. up to #8 on the weekly Oricon charts.
Anime RAIL WARS! is adapted from light novels (RAIL WARS! Japanese National Railways Security Force) by Toyoda Takumi. The story follows high school boy Takayama Naohito who dreams of working for the top-rated National Railways. In the story a large government agency runs the railway system in Japan. Takayama becomes a trainee with the Railway Security Force and must deal with his superior Sakurai who has a general hatred for men. Things get more intense for Takayama and the other trainees when an extremist group plots to force the privatization of the railway system.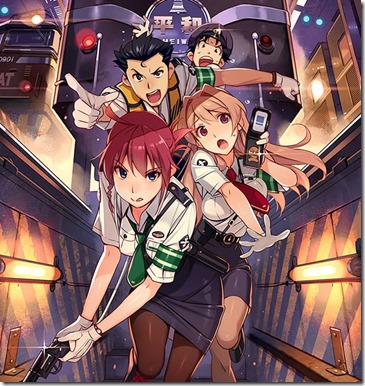 The anime began airing July 3rd 2014 in Japan on TBS TV and provider Crunchyroll is simulcasting. Check our Crunchyroll updates page for all the latest episodes or hit the link for RAIL WARS! for episodes and related stories.
Minori Chihara provides the opening theme with her 20th single Mukaikaze ni uta Renagara (向かい風に打たれながら) (more details).
Single OVERDRIVER comes on two editions. Selected stores offer bonus postcard – image varies by store and while supplies last (Common version, animate, Gamers (Limited ed. only), Toranoana-Sofmap),
Previously revealed PV music video and anime trailer after the release details.
ZAQ – OVERDRIVER – release date August 20th 2014
Limited [CD+DVD] (¥1800)


Regular [CD] (¥1300)


[CD]
1. OVERDRIVER
lyrics, music: ZAQ

2. TOGARE
3. Make It Glitter
4. OVERDRIVER (off vocal)
[DVD]
1. OVERDRIVER (music video)
2. making-of music video

[CD]
1. OVERDRIVER
2. TOGARE
3. Make It Glitter
4. OVERDRIVER (off vocal)