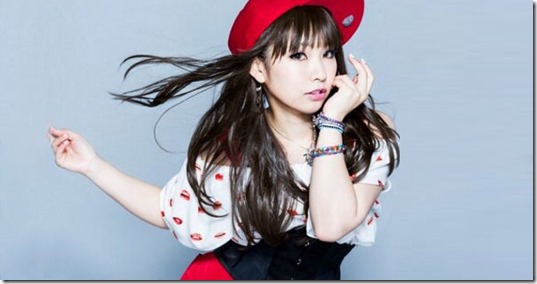 ZAQ revealed details for 7th single Seven Doors featured as the opening theme for upcoming anime Trinity Seven. The single comes on two editions scheduled for release on November 19th 2014 – read on for more early details and anime PV.
~ updated details and MV revealed ~
Songwriter and singer ZAQ released 6th single OVERDRIVER on August 20th 2014. She wrote and composed the title track which has tie-up as ending theme for anime RAIL WARS! Previously she released first album NOISY Lab. on April 16th 2014. The album includes her first five singles – all featured as anime theme songs plus new songs for 13 total tracks. Fans showed their support pushing album NOISY Lab. up to #8 on the weekly Oricon charts.
ZAQ who has written and composed many songs for other artists tied to anime and game releases, recently performed at Animelo Summer Live 2014. The events feature many anisong artists, were held on August 28th, 29th, 30th at Saitama Super Arena. Back stage photos capturing ZAQ with Maon Kurosaki, ZAQ with Minori Chihara, and ZAQ with Eir Aoi,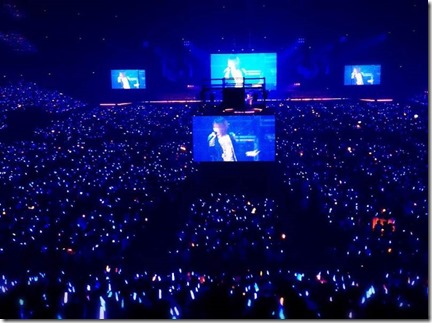 Anime Trinity Seven (トリニティセブン), adapted from manga by Saito Kenji and Nao Akinari, follows Kasuga Arata who enrolls at the Royal Biblia Academy (of magic). Kasuga wants to resolve an incident, the Collapse Phenomenon, that caused worldwide destruction and the disappearance of his cousin Kusaga Hijiri. At school he soon meets seven beautiful and strong female classmates – the Trinity Seven.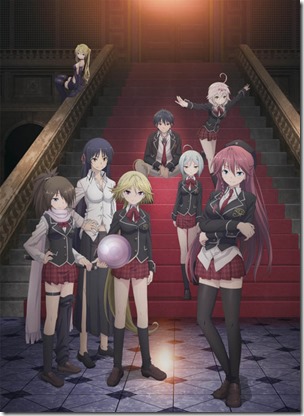 Seven Arcs Pictures handles animation production with Matsuoka Yoshitsugu (SAO Kirito) as Kasuga Arata and features Yoko Hikasa (Yamana), Uchida Aya (Kannazuki), and Yumi Hara (Asami). The anime airs on TV Tokyo starting October 7th 2014. No announcements yet on availability outside of Japan.
The anime has planned multiple ending themes (4 announced) provided by different voice cast duet units.
Single Seven Doors comes on two editions (details subject to change). Limited First Press edition includes 7cm round anime themed illustrated sticker. Jacket covers, full track list, and more details coming – follow Comtrya Sugoi for updates.
Watch the trailer #2 for anime Trinity Seven after the release details.
ZAQ – Seven Doors – release date November 19th 2014
Limited [CD+DVD] (¥1800)


Regular [CD] (¥1200)


[CD]
1. Seven Doors
2. untitled
3. Seven Doors (off vocal)
4. untitled (off vocal)
[DVD]
1. Seven Doors (music video)
2. making-of music video
3. anime opening animation (textless)
[CD]
1. Seven Doors
2. untitled
3. Seven Doors (off vocal)
4. untitled (off vocal)