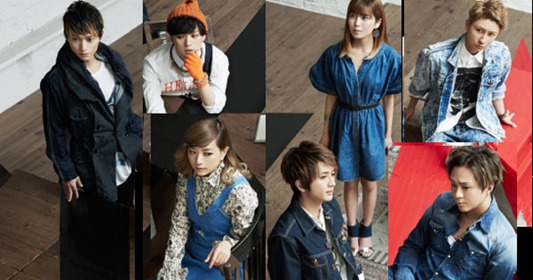 AAA unveiled more details for new single Boku no Yuutsu to Fukigen na Kanojo (ぼくの憂鬱と不機嫌な彼女 ). Its their 45th single and 3rd of a 7-consecutive release plan celebrating the group's 10th anniversary. Single Boku no Yuutsu to Fukigen no Kanojo comes on one CD-only edition releasing March 25th 2015. Read on for more details.
The popular 7-member performance group AAA released their 43rd and 44th singles as the start of their 7-consecutive release plan. 44th single Lil' Infinity released February 18th 2015 and 43rd single I'll be there on January 28th 2015.
Each of the 7 releases (planned singles) can be purchased via special mu-mo shop that includes application ticket for AAA 10th Anniversary Special LIVE events. Fans submitting codes from all 7 releases will be awarded ticket to attend event planned for September 13th & 14th at Yoyogi First Gymnasium Tokyo.
The AAA Arena TOUR 2015 10th Anniversary – Attach All Around – launches May 1st & 2nd 2015 with two performances at Nippon Budokan Tokyo. More tour details at special site (link below).
Their 46th single and part 4 of the 7-consecutive release plan has been announced for release on April 22nd 2015 (more details coming).
Single Boku no Yuutsu to Fukigen na Kanojo (My Melancholy and Moody Girlfriend) comes on one CD-only edition (selected stores offer music-card versions samples below). Single includes "World's First AR technology with 3D capture Doll".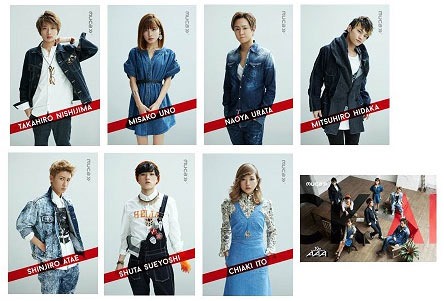 AAA – Boku no Yuutsu to Fukigen na Kanojo (ぼくの憂鬱と不機嫌な彼女 ) – release date March 25th 2015
Regular [CD] (¥777)


 
[CD]
1. Boku no Yuutsu to Fukigen na Kanojo
2. Boku no Yuutsu to Fukigen na Kanojo (off vocal)
 
AAA Tour 2015 10th Anniversary -Attack All Around-