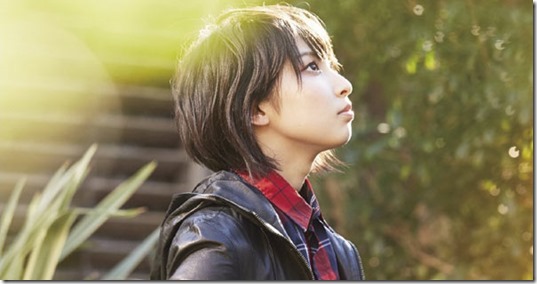 Leo Ieiri (家入レオ) announced new album "20" set for release on February 25th 2015. Her 3rd album includes singles Silly, Taiyo no Megami, and upcoming "miss you" plus more for 12 total tracks. Its been a year since her 2nd album "a boy" released on February 19th 2014. Album "20" comes on two editions with award lottery for fans purchasing both her upcoming 9th single and the new album. Read on for all the details.
Talented singer and songwriter Leo Ieiri now in her 3rd year since debut is getting ready to release 9th single "miss you" on February 11th 2015 (more details). She recently celebrated her 20th birthday on December 13th 2014 live event LEO IEIRI LIVE 12/13 ~thanks 2014~ held at STUDIO COAST Shinkiba.
She was awarded the Best Asian Artist Japan at the 2014 Mnet Asian Music Awards held December 3rd 2014. The award joins her other accolades including a 2013 55th Japan Record Awards Excellence Winner for single Taiyo no Megami (5th single, 2013.11.06) and 2012 54th Japan Records Awards Best New Artist award.
Her quickly announced 3rd album includes her upcoming 9th single plus,
– 8th single Silly (2014.11.17) with tie-up as the theme song for TBS TV drama N no tame ni.
– 7th single Junjou (純情) (2014.07.30) with tie-up as an ending theme for ongoing anime Dragon Ball Kai.
Album "20" comes on two editions. Limited edition's DVD features five live tracks from her 20th birthday live event plus jacket cover off-shoot footage and more. Regular edition includes bonus track. Both editions include awards flyer and purchase bonus poster available at select stores while supplies last. (Tsutaya, Tower Records, HMV, and others).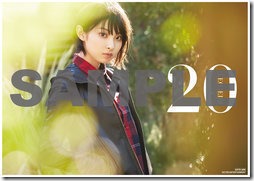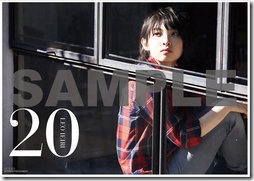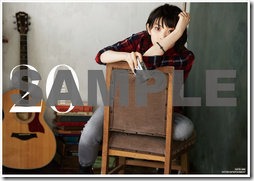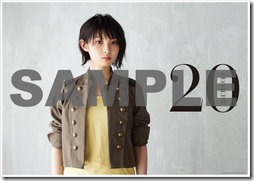 Special awards lottery with application flyer from 3rd album "20" and 9th single "miss you" – entry deadline March 2nd 2015 for special gifts and March 16th 2016 for original ticket holder gifts. Specific awards details not yet revealed.
Teaser PV for "miss you" after release details.
Leo Ieiri – 20 – release date February
Limited [CD+DVD] (¥3400)


Regular [CD] (¥2900)


[CD]
1. miss you
2. little blue
3. Silly
4. lost in the dream
5. Kokoro no ka.ta.chi  ~ Another Story ~
6. TWO HEARTS
7. For you
8. Junjou
9. Still
10. love & hate
11. Yuuki no Shirushi
12. Last Song
[DVD]
1. miss you (music video, Another Version)
2. LEO IEIRI LIVE 12/13 ~thanks 2014~ 5 songs
– Junjou
– Silly
– Yuuki no Shirushi
– miss you
– Message
3. making-of music video and album photo shoot footage
[CD]
1. miss you
2. little blue
3. Silly
4. lost in the dream
5. Kokoro no ka.ta.chi  ~ Another Story ~
6. TWO HEARTS
7. For you
8. Junjou
9. Still
10. love & hate
11. Yuuki no Shirushi
12. Last Song
13. Silly (Another Version)
Leo Ieiri Official website (JVC music)