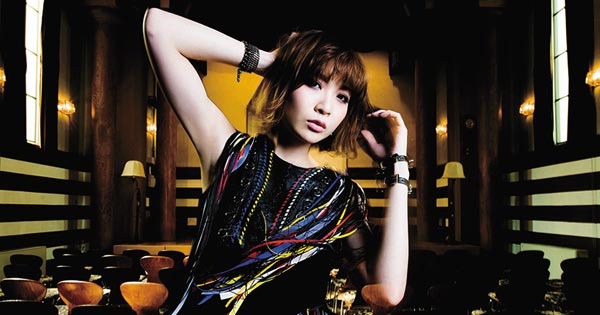 May'n revealed more details for new single Yamaidare darlin' (ヤマイダレdarlin') – jacket covers and full track list revealed. Her 11th single is a collaboration with Yoko Kanno and has tie-up as opening theme for upcoming anime Aquarion Logos. Single Yamaidare darlin' comes on two editions hitting stores July 22nd 2015. Release details and 2nd anime trailer featuring the opening theme Yamaidare darlin' follow.
~ preview music video revealed ~
May'n also recently announced a Best album – POWERS OF VOICE planned to include 28 songs on two CDs. The album is scheduled for release on August 26th 2015 plus she will hold a special Nippon Budokan 10th anniversary concert on the same day.
Its been over a year since May'n released 10th single Re:REMEMBER on June 18th 2015 with tie-up as opening theme for anime M3 ~ Sono Kuroki Hagane ~.
Anime Aquarion Logos is 3rd TV series in the Aquarion anime and manga franchise celebrating its 10th anniversary. Original anime Genesis of Aquarion aired in 2005 and set on an Earth where 12,000 years in the past when mankind was at the mercy of mythical creatures known as Shadow Angels with overwhelming powers and technology. One of the Angels Apollonius fell in love with a female human warrior and joins forces with the humans to free them from their oppression by using the legendary giant fighting robot Aquarion. In the first series a catastrophe devastates parts of Earth which brings the return of the Shadow Angels and a reincarnation of Apollonius along with ancient advanced technology only Apollo can control are able to save Earth.
The second TV series Aquarion Evol (2012) takes place another 12,000 years in the future with mankind living on planet Vega and threated by "abductors" from sister planet Altair where all females have been wiped out by disease. Youth with special powers enable them to pilot Aquaria mech robots and reincarnations of the previous heroes are able to bring their Aquaria to form the legendary Aquarion.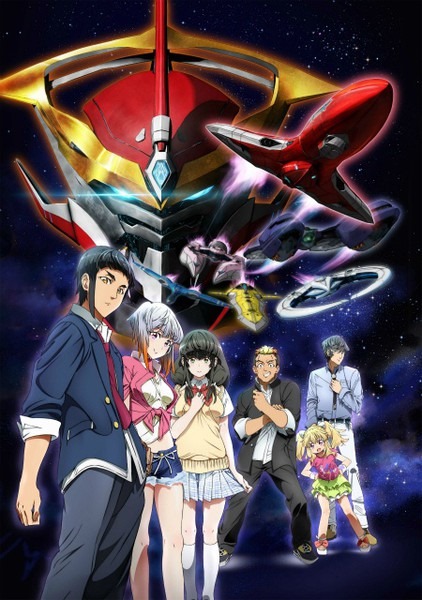 The 3rd series Aquarion Logos continues the story several thousand years into the future. The anime starts with a one hour special first episode July 2th 2015 on Tokyo MX. Outside of Japan licensor Funimation.com has the first two Aquarion TV series but no official announcement yet regarding the 3rd series.
Single Yamaidare darlin' comes on two editions. The single includes coupling track Lethe – May'n ver – with tie-up as theme for MMO game LINE Cross Legion.
Anime trailer #2 featuring the opening theme song after the release details.
May'n – Yamaidare darlin' (ヤマイダレdarlin') – release date July 22nd 2015
Limited [CD+DVD] (¥1800)


Regular [CD] (¥1300)


[CD]
1. Yamaidare darlin'
lyrics: Gabriela Robin, music: Yoko Kanno

2. Kokuhaku
lyrics: Mana Anju, music Matsushita Shouhei

3. Lethe – May'n ver - 
lyrics: Peter Dal Woo Kim, arranger: Sagisu Shiro

4. Yamaidare darlin' (off vocal)
5. Kokuhaku (off vocal)  
6. Lethe (off vocal)
[DVD]
1. Yamaidare darlin' (music video)

[CD]
1. Yamaidare darlin'
2. Kokuhaku
3. Lethe – May'n ver - 
4. Yamaidare darlin' (off vocal)
5. Kokuhaku (off vocal)  
6. Lethe (off vocal)
LINE Cross Legion official site