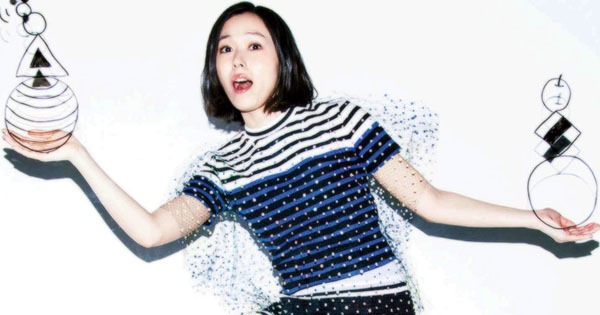 Minako Kotobuki (寿美菜子) recently announced her 9th single (untitled) that releases simultaneously with live DVD/Blu-ray of her Minako Kotobuki 3rd LIVE TOUR 2015 Tick Tick Tick. The live captured at her May 5th 2015 Kanagawa performance. Both new releases hit stores September 16th 2015.
~ Single titled Candy Color Pop – Jacket covers revealed ~
Singer and voice actor Minako Kotobuki (23) most recently released 8th single black hole on April 8th 2015.
She is also a member of popular unit Sphere with other voice actors Haruka Tomatsu, Aki Toyosaki,and Ayahi Takagaki. Most recently they released 17th single vivid brilliant door! on July 15th 2015. The single has tie-up as the second opening theme for anime Ultimate Otaku Teacher(Denpa Kyōshi, 電波教師).
To celebrate her new releases a special live Minako Kotobuki HappyHappy Party is planned for her 24th birthday September 17th 2015 6:00pm at Zepp DiverCity Tokyo. Participation ticket given to purchasers of both the single and DVD/BD releases (any combination of editions) at target stores (animate, Gamers, Toranoana, Sofmap, and others).
Her 9th single (untitled) comes on two editions. First Press versions add application ID. Track list, jacket covers, and more details coming!
The live DVD & Blu-ray release First Press versions add slip-cover case, reversible jacket cover, and application ID
Minako Kotobuki – 9th single (untitled) – release date September 16th 2015
Limited [CD+DVD] (¥1713)


Regular [CD] (¥1241)


[CD]
track list undecided
[DVD]
1. untitled (music video)
[CD]
track list undecided
Minako Kotobuki 3rd LIVE TOUR 2015 Tick Tick Tick on DVD or Blu-ray – release date September 16th 2015
DVDx2 (¥5741)


BD (¥7593)


[DVD]
track list undecided
[BD]
track list undecided
Sphere Official website (Planet Sphere)