November 15, 2015
-
toyNN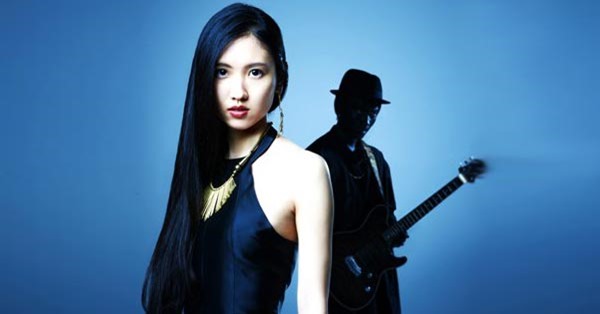 MYTH & ROID will provided the ending theme for upcoming original anime Bubuki / Burbanki (ブブキ・ブランキ) with their 2nd single (ANGER/ANGER). The single comes on one edition scheduled for release on February 24th 2015.
~ preview music video and updated details ~
Unit MYTH & ROID is singer Mayu (Vo) and Tom H@ck (Gt,P).  Composer/producer Tom H@ck (Oshima Tomohiro, 大嶋 文博) has been responsible for many anime tied songs including many songs for hit anime K-ON! that help launch his career. He is also one part of unit OxT that announced they'll provide the opening theme for upcoming anime Prince of Stride Alternative.
Most recently MYTH & ROID released debut single L.L.L. (2015.08.26) with tie-up as ending theme for anime Overlord (オーバーロード).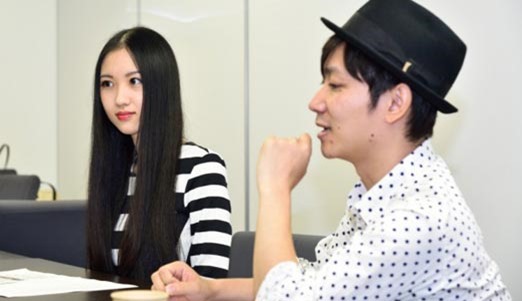 (webNewtype interview for debut single)
Anime Bubuki / Burbanki (ブブキ・ブランキ) is a new anime project from SANZIGEN Animation Studio to celebrate their 10th anniversary. The studio is known for its CG animation producing anime Arpeggio of Blue Steel, Black Rock Shooter, Miss Monochrome, The Heroic Legend of Arslan, and many others. Very little has been announced about the anime besides the staff that includes Komatsuda Daizen (director) with character designs from Kozaki Yuusuke. The original work is credited to Quadrangle.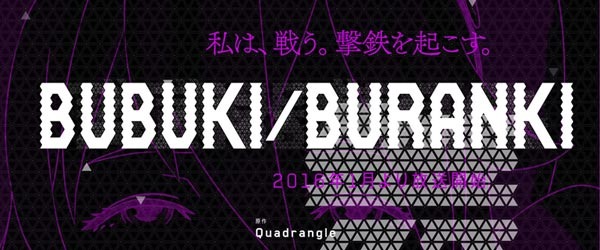 The anime airs starting January 2016. The opening theme is provided by Konomi Suzuki as her 9th single.
Their 2nd single comes on one CD-only edition (details subject to change). .
MYTH & ROID – 2nd single (ANGER/ANGER) – release date February 24th 0216
Regular [CD] (¥1200)


     
[CD]
1. undecided
2. undecided
3. undecided
4. undecided
Making-of music video for debut single L.L.L.
Bubuki / Buranki official site