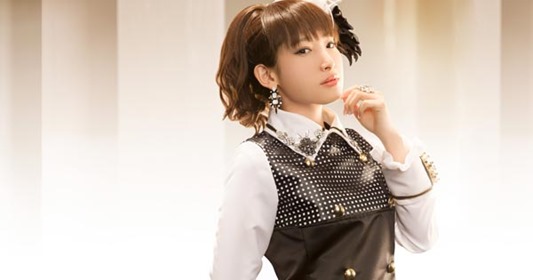 Nanjō Yoshino (南條愛乃) recently updated the release details for single Tasogare no Starlight (黄昏のスタアライト) – jacket covers, full track list, and TVCM spot unveiled. Her 3rd single has tie-up as ending theme for anime The Eden of Grisaia the sequel to anime The Fruit of Grisaia. Single Tasogare no Starlight comes on two editions hitting stores April 29th 2015. Updated details and PVs follow.
Also announced Nanjō Yoshino's 4th single Kimi wo Sagashi ni (きみを探しに) with tie-up as ED2 for anime The Eden of Grisaia. Single Kimi wo Sagashi ni releases June 10th 2015 (more details).
Voice actor, songwriter, and singer Nanjō Yoshino (30) also provided the main ending theme for the first season of anime The Fruit of Grisaia with her 2nd solo single Anata no Aishita Sekai (あなたの愛した世界).
Nanjō Yoshino also forms one half of unit fripSide (since 2009) providing the vocals for producer and sound creator Satoshi Yaginuma. The unit released 3rd album infinite synthesis 2 on September 10th 2014 (more details). Additionally she has participated on numerous anime singles and OP/ED songs in character voice including being one part of fictional idol group μ's (Muse) and voicing character Ayase Eli for the anime/game franchise Love Live! School Idol Project.
Anime The Fruit of Grisaia (Grisaia no Kajitsu, Le Fruit de la Grisaia, グリザイアの果実) is adapted from adult game from Front Wing. The story takes place at private Mihama Academy and follows Kazami Yuji, a foreign exchange student with a dark past. He meets five female classmates who also have a past.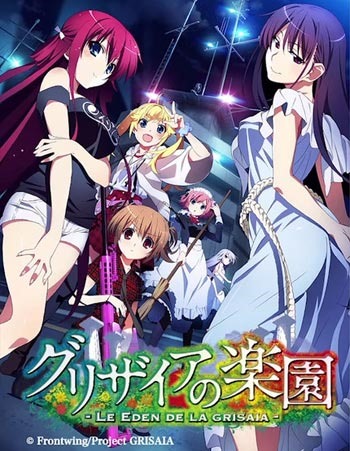 The anime's first season aired October-December 2014 and the second season The Eden of Grisaia begins April 19th 2015. Outside of Japan provider Crunchyroll will simulcast season 2 and will have a 60-minute special Labyrinth of Grisaia available April 12th 2015. The special is a collection of sequels for each of the story's main heroines. Hit the link for The Fruit of Grisaia for episodes and related stories for both seasons.
As with the anime's first season the opening theme is provided by Maon Kurosaki with her 8th single Setsuna no Kajitsu (刹那の果実).
Single Tasogare no Starlight comes on two editions. Limited editions includes a The Fruit of Grisaia ChaosTCG PR card. Selected stores offer artist photo bonus (varies by store).
TVCM spot for the new single plus anime trailer both after the release details.
Nanjō Yoshino – Tasogare no Starlight (黄昏のスタアライト) – release date April 29th 2015
Limited [CD+DVD] (¥1800)


Regular [CD] (¥1200)


[CD]
1. Tasogare no Starlight
lyrics: Kuwashima Yoshikazu, music: Fujima Hitoshi (Elements Garden)

2. Yasashiku Tsumoru Kotaba no Hana (優しくつもる言葉の花)
lyrics: Nanjō Yoshino, composer: Masutani Ken, arranger: Kurosu Katsuhiko

3. Tasogare no Starlight (off vocal)
4. Yasashiku Tsumoru Kotaba no Hana (off vocal)
[DVD]
1. Tasogare no Starlight (music video)
2. making-of music video footage
3. TVCM spot(s)

[CD]
1. Tasogare no Starlight
2. Yasashiku Tsumoru Kotaba no Hana
3. Tasogare no Starlight (off vocal)
4. undecided