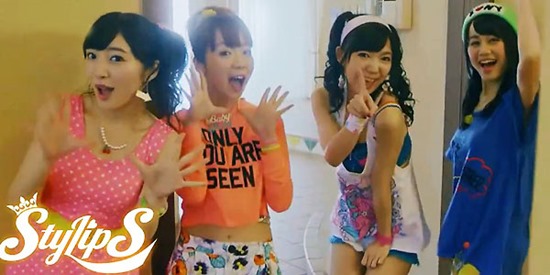 StylipS revealed a preview music video for new single Give Me Secret (ギブミー・シークレット). Their 8th single has tie-up as ending theme for upcoming anime High School DxD BorN. The up-beat pop tune comes on two editions scheduled for release on May 27th 2015. Read on for more details and PVs.
Performance unit StylipS most recently released 7th single Mayomayo Compass wa Iranai (迷々コンパスはいらない) on March 4th 2015. The single has tie-up as the second ending theme for anime Gundam Build Fighters season 2 (Gundam Build Fighters Try).
StylipS, currently formed by singer/voice actors Ito Miku, Toyota Moe, Matsunaga Maho, and Noto Arisa, released 3rd album THE SUPERNOVA STRIKES on November 26th 2014. Live events tied to the album – StylipS FIRST LIVE TOUR 2015 THE SUPERSONIC SUPERNOVA recently completed the performance March 28th 2015 at ESAKA MUSE Osaka,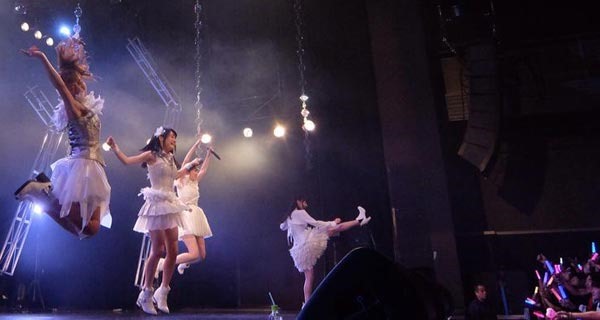 They have one more performance set for April 19th 2015 4:00pm at Tokyo Dome City Hall – ticket details at their website (link below).
Anime High School DxD BorN is the 3rd season of the anime adapted from light novels by Ishibuni Ichiei (illustrated by Miyama-Zero). The story continues around lecherous high school student Hyodo Issei reincarnated as a devil after being killed by a girl on his first date. The prettiest girl at school, Gremory Rias is also a devil and Hyodo is her underling.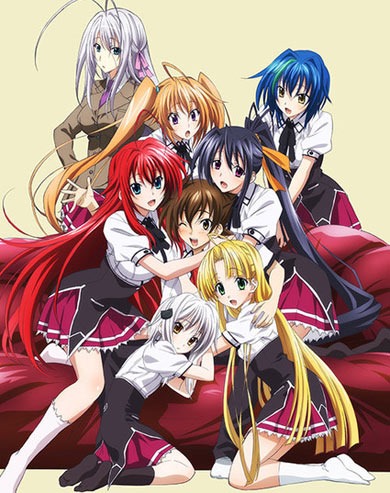 The anime features Yuuki Kaji as Hyodo and Yoko Hikasa as Gremory plus AKB48 idol/General Manager Minami Takahashi voices supporting character Kuroka. Premiere is April 4th 2015 on AT-X and April 6th 2015 on Tokyo MX. Outside of Japan licensor Funimation.com simulcast the first two seasons and will likely have season 3 but not officially announced.
Singer ChouCho provides the anime's opening theme BLESS YoUr NAME (more details).
Single Give me Secret comes on two editions (details subject to change). Jacket covers, full track list, and more details coming!
Preview music video and anime trailer both after release details
StylipS – Give Me Secret (ギブミー・シークレット) – release date May 27th 2015
Limited [CD+DVD] (¥1800)


Regular [CD] (¥1200)


[CD]
1. Give Me Secret
lyrics: Masaki Erika, composer: Miyazaki Mayu, arranger: Kondo Keiichi

2. undecided
3. Give Me Secret (off vocal)
4. undecided (off vocal)
[DVD]
1. Give Me Secret (music video)

[CD]
1. Give Me Secret
2. undecided
3. Give Me Secret (off vocal)
4. undecided (off vocal)