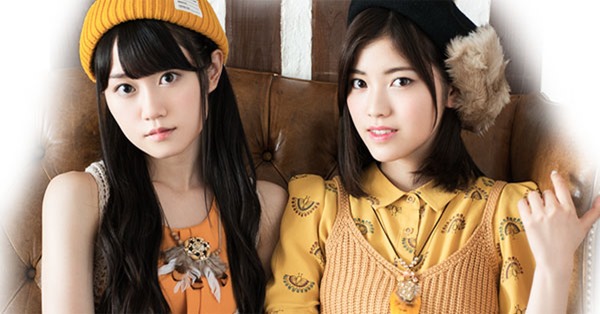 YUIKAORI (ゆいかおり) updated the release details for new album Bright Canary – jacket covers, full track list, and new song PVs unveiled. Their 3rd album includes four singles plus new songs and more for 12 total tracks. Album Bright Canary comes on three editions hitting stores November 4th 2015.
Voice actors Ogura Yui (小倉唯)(20) and Ishihara Kaori (石原夏織)(22) form unit YUIKAORI. Most recently they released 11th single Ring Ring Rainbow!! (2015.08.05) with tie-up as opening theme for anime Castle Town Dandelion (Jokamachi no Dandelion, 城下町のダンデライオン). They both also voice key supporting characters in the comedy anime.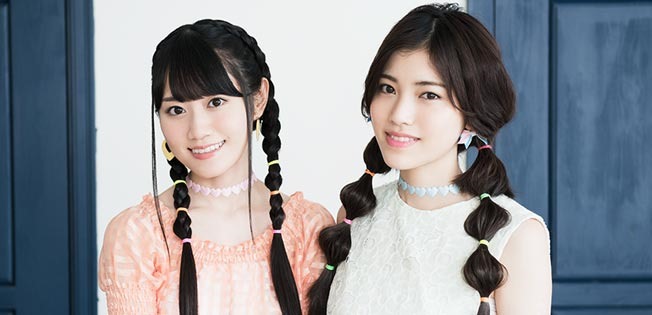 Ogura Yui also recently released her 5th solo single Honey♥Come!! (2015.08.12) also with tie-up as ending theme anime Castle Town Dandelion.
The unit's new album includes singles,
– Ring Ring Rainbow!!
– NEO SIGNALIFE (10th sgl, 2015.01.07)
– Intro Situation (9th sgl, 2014.07.02)
– LUCKY DUCKY!! (8th sgl, 2014.04.09)
Album Bright Canary comes on three editions. Limited with Blu-ray or DVD have similar contents and include mini-photobook (A & B differ) and deluxe case.
Most stores offer purchase bonus on either edition – type and availability varies by store – animate:photo & tin badge, Gamers: tapestry, Tower Records: postcard, neowing/cdJapan: poster, and more.
Audio preview video for new song Baisoku ∞ Love Straight and preview music video for new song Canary both after the release details.
YUIKAORI – Bright Canary – release date November 4th 2015
Limited A [CD+BD] (¥3700)


Limited B [CD+DVD] (¥3700)


[CD]
1. Baisoku ∞ Love Straight
2. Ring Ring Rainbow!!
3. Canary
4. Telephone Call (Ishihara Kaori solo)
5. Liar Sheep (Ogura Yui solo)
6. New World
7. LUCKY DUCKY!!
8. Orion Kara no Message
9. Intro Situation
10. Rainy Day
11. NEO SIGNALIFE
12. Billion-Carat

[BD]
1. Canary (music video)
2. LUCKY DUCKY!! (music video)
3. Intro Situation (music video)
4. NEO SIGNALIFE (music video)
5. Ring Ring Rainbow!! (music video)
6. Making-of album documentary

[CD]
1. Baisoku ∞ Love Straight
2. Ring Ring Rainbow!!
3. Canary
4. Telephone Call (Ishihara Kaori solo)
5. Liar Sheep (Ogura Yui solo)
6. New World
7. LUCKY DUCKY!!
8. Orion Kara no Message
9. Intro Situation
10. Rainy Day
11. NEO SIGNALIFE
12. Billion-Carat

[DVD]
1. Canary (music video)
2. LUCKY DUCKY!! (music video)
3. Intro Situation (music video)
4. NEO SIGNALIFE (music video)
5. Ring Ring Rainbow!! (music video)
6. Making-of album documentary

Regular [CD] (¥2800)


[CD]
1. Baisoku ∞ Love Straight
2. Ring Ring Rainbow!!
3. Canary
4. Telephone Call (Ishihara Kaori solo)
5. Liar Sheep (Ogura Yui solo)
6. New World
7. LUCKY DUCKY!!
8. Orion Kara no Message
9. Intro Situation
10. Rainy Day
11. NEO SIGNALIFE
12. Billion-Carat