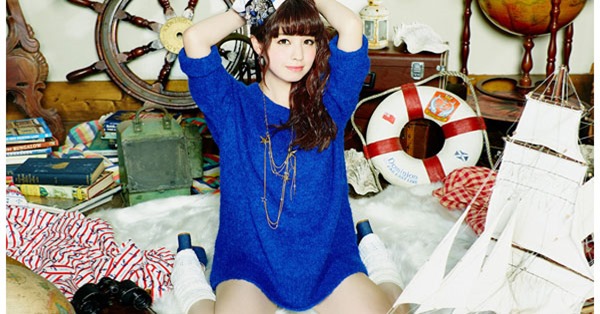 Luna Haruna (春奈るな) added more details for new single Ripple Effect – jacket covers, bonuses, and preview music video unveiled. Her 8th single, written by ZAQ, has tie-up as ending theme for anime Haifuri (はいふり) or High School Fleet. Single Ripple Effect comes on three editions hitting stores May 25th 2016.
Singer and model Luna Haruna has previously released seven singles all with anime tie-ups including most recent single Kimiiro Signal (君色シグナル) (2015.01.28) with tie-up as the opening theme for anime Saekano How to Raise a Boring Girlfriend (Saenai Heroine no Sodate-kata, Saekano, 冴えない彼女の育てかた).
Luna Haruna recently performed with other anisong artists Konomi Suzuki and Ayano Hashiro at the 5th Japacon★Wonderland held April 16th 2016 at The Ebisu Garden Room (Tokyo).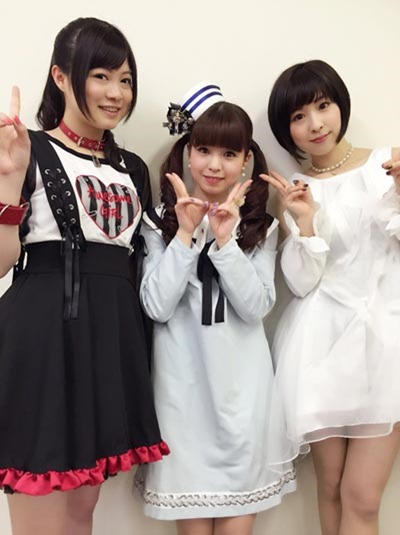 (via Twitter)
Anime Haifuri (はいふり) or High School Fleet is an original story by Suzuki Takaai (Strike Witches) with character designs by Atto (Non Non Biyori). In a world where many countries have sunk into the sea a local group, Blue Mermaids work to protect the remaining coastal cities. Friends Misaki Akeno and China Moeka want to fulfill their dream of joining the Blue Mermaids and have enrolled in the Yokosuka Marine High School.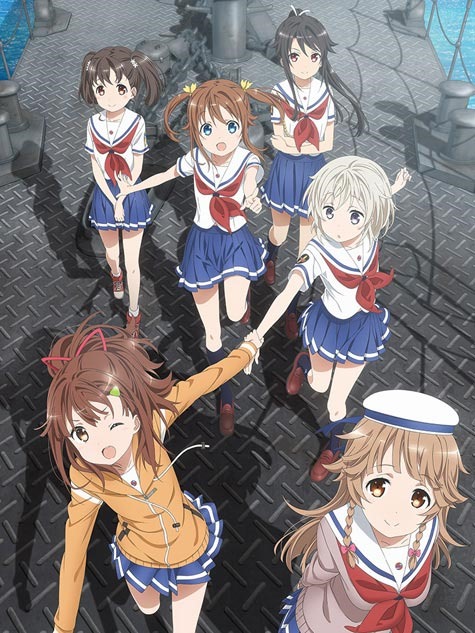 The anime features Amamiya Sora as China Moeka and Natsukawa Shiina as Misaki Akeno. It started April 9th 2016 on Tokyo MX in Japan and providers Crunchyroll and Daisuki.net stream. Check our Crunchyroll updates page for all the latest anime episodes or hit the link for High School Fleet for episodes and related stories.
Unit TrySail (Amamiya Sora, Natsukawa Shiina, Asakura Momo) provides the opening theme High Free Spirits.
Single Ripple Effect comes on three editions (details subject to change). Limited Pressing anime themed edition available until the end of June 2016. Each edition includes photo card (type varies by edition).
Full track list and more details coming.
Preview music video plus anime trailers after the release details.
Luna Haruna – Ripple Effect – release date May 25th 2016
Limited [CD+DVD] (¥1481)


Limited Pressing [CD+DVD] (¥1389)


[CD]
1. Ripple Effect
2. – 4. undecided

[DVD]
1. Ripple Effect (music video)

[CD]
1. Ripple Effect
2. – 4. undecided

[DVD]
1. anime ED animation (textless)

Regular [CD] (¥1204)


 
[CD]
1. Ripple Effect
2. – 4. undecided