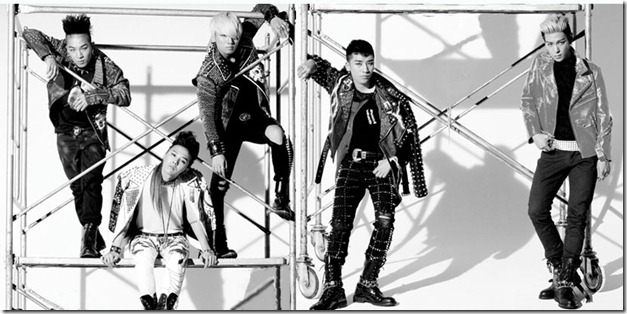 Korean group BIGBANG has announced a new original Japanese single which isn't yet titled but set to hit stores on September 19th October 17th. Its been about two years since BIGBANG has released an original Japanese single. Their new Japanese release is offered in two editions widely available and two special editions – one available via BIGBANG's Official fanclub "VIP Japan" and a special PlayButton version available at selected stores. More early release details follow…
~ release canceled! – updated details here ~
BIGBANG has recently made their first trip and appearances in China – July 21st in Shanghai the boys performed for 10,000 fans. Despite 34C morning temperatures fans had already being lining up for the 7:30pm concert where they showed their enthusiastic support for the 23-song performance from the group.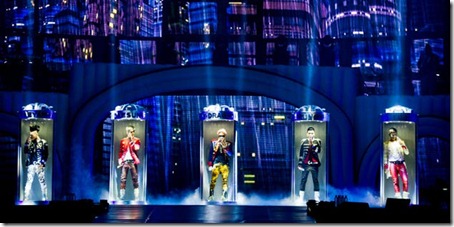 Concerts were also held in Guangzhou on July 28th and Bejing on August 4th allowing over 30,000 Chinese fans to see BIGBANG perform in China.
BIGBANG is also preparing to release a 5 DVD collection "BIGBANG's ALIVE 2012 Making Collection" with all of their Korean activities and music videos for their 5th mini-album "ALIVE" – this release hits stores August 22nd.
The new Japanese single comes in two editions,
– Limited with bonus DVD. First Press version adds special slip case and YGEX points.
– Regular CD-only. First Press version adds special slip outer case and YGEX points.
Release date has been pushed back about one month to October 17th (updated August 29th) – Title, track list and cover jackets will be announced so check to Comtrya Sugoi for updates.
BIGBANG – Untitled new Japanese single – release date September 19th 2012 October 17th 2012
Limited [CD+DVD] (¥1890)


Regular [CD] (¥1050)


[CD]
1. to be announced (tba)
2. tba
3. tba
4. tba
[DVD]
1. tba
2. tba
[CD]
1. to be announced (tba)
2. tba
3. tba
4. tba
* August 29th updated with new release date October 17th ~